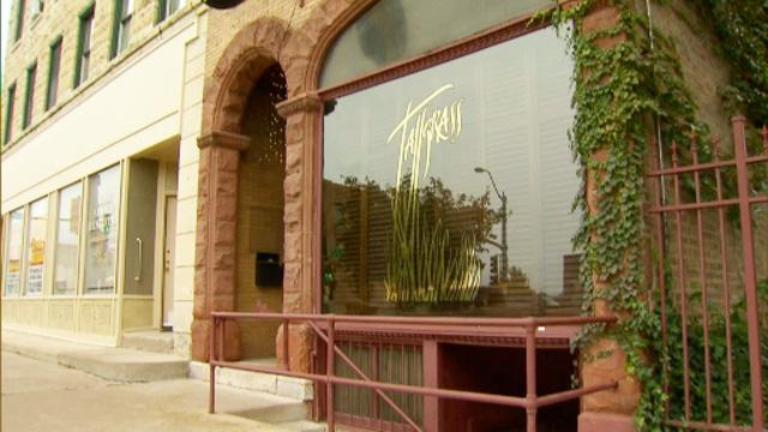 As Bo Diddley so famously said, you can't judge a book by its cover! That definitely holds true for restaurants. I've taken friends to my favorite little Chinese restaurant and watched their faces as they look at the sad looking store front, the mama's kitchen style seating, and lack of the typical Asian décor. But, when they have the perfectly prepared dishes for an even better price, they totally understand why I like it. Our guest reviewers for this week's episode of Check, Please! experienced the same kind pleasant surprise as they visited each of this week's featured restaurants.
Alpana described The Golden Steer as a "real throw-back." The dated décor screamed Italian restaurant from the late 70s with mirrored walls and older carpeting. However, as it turns out, the food is truly hard to beat! Tomiiko was blown away by her unbelievable Italian dinner and amazing French onion soup for which this restaurant is famous. She noted that they haven't changed anything about how the place looks, but she says they really don't have to - the food is the thing! The Golden Steer is one of those restaurants you remember going to with your family as a child. There is just something comforting about a place that doesn't change and provides consistent quality you can expect. The shiny, hip, well appointed restaurants on Rush Street are great, but classic eateries like this one can't be beat. Best of all, as Dr. Doug said, you can't find a steak so expertly prepared at the same price downtown!
Location, location, location - really? Something that continues to surprise us is the wonderful restaurants that keep popping up in strip malls! When you think of gourmet dining, you definitely don't think of strip malls, but Tomiiko introduced us to an Asian noodle treasure called Urban Belly that was just that. Urban Belly offers an upscale Korean cuisine at a great price. This no-nonsense restaurant doesn't look like much from the outside, but inside it presents a chic, minimalist decor with very interesting block-like seating that help you get, as Tomiiko put it, "close to your noodles." It's another cuisine adventure in a surprising location.
Guest reviewer Chris was surprised by how much he enjoyed his meal at Tallgrass. Like many of us, he visited the restaurant's website before going to check out the menu and really wasn't all that impressed. It left him unsure that he would enjoy his meal. Sometimes, the description of a dish or the explanation of ingredients really doesn't sound tasty. But, Chris found the opposite. It is a real testament to the skill and expertise of a talented chef when he can take what most would consider not so appetizing and make it taste great.
Is there a restaurant that has surprised you? Have you discovered an unexpected culinary delight? Did you ever get more than you expected? Tell us about your surprising culinary experience.
Carmen M. Schmidt
Associate Producer, Check, Please!
WTTW