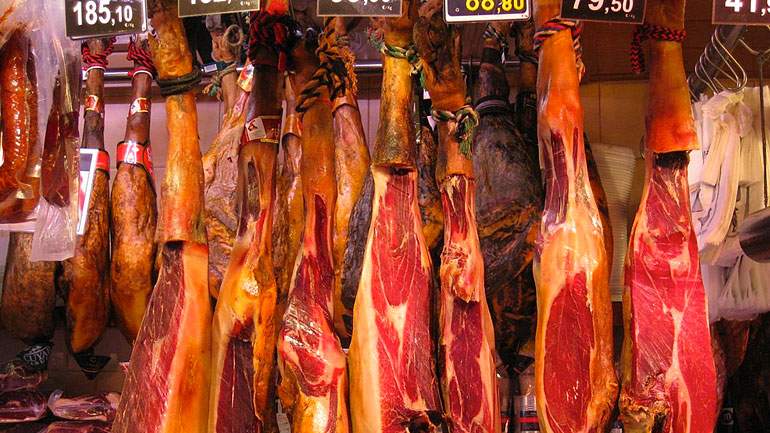 Ingredients:
4 slices Jamon Serrano – thinly sliced
1 dried apricot
2 dried figs
½ oz. Manchego cheese
Las Brisas olive oil

Directions:
1. Finely chop apricot, fig and manchego cheese.
2. At one end of slice place ¼ of mixture.
3. Roll up mixture.
4. Garnish with drizzle of Las Brisas olive oil and pomegranate.