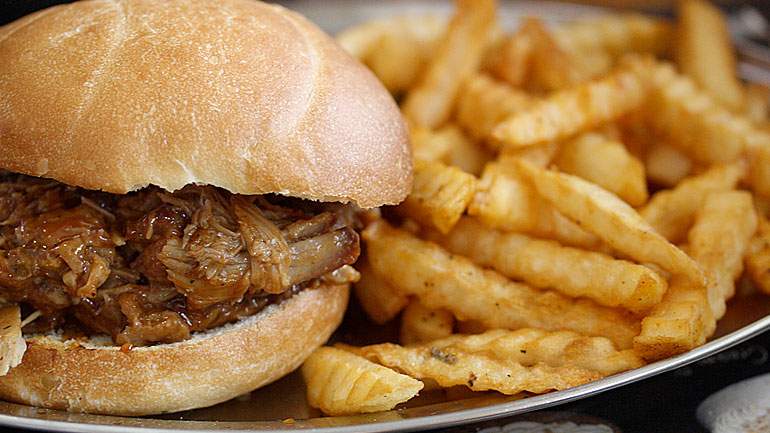 Pulled Pork Ingredients:
Pork Shoulder or Pork Butt
Seasoned salt
Cole slaw

Directions:
Wash meat, sprinkle lightly with seasoned salt, place on barbecue rack, slow cook for 12 hours before being removed to serve on Kaiser bun with coleslaw and barbeque sauce.

Cole Slaw Ingredients:
1 small head cabbage
¼ cup cider vinegar
¼ cup mayonnaise
1 tablespoon sugar
½ tablespoon black pepper
1 teaspoon salt

Directions:
Chop cabbage finely. Mix other ingredients in a large bowl. Add cabbage and toss. Perfect served on top of Pulled Pork.