View all Recipes
Carpaccio di Kona ai funghi selvaggi e chiacchere salate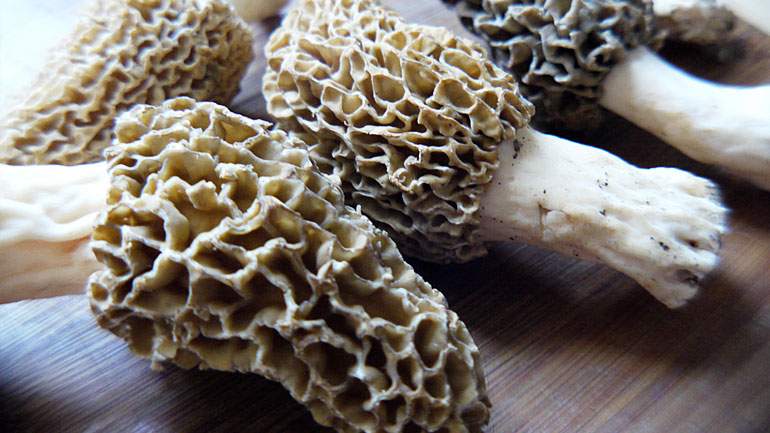 Ingredients:
8 oz of Kona kampachi
2 oz porcini fresh mushrooms
2 oz fresh morels
Freshly ground black pepper
2 oz Parmigiano

Truffle citronette ingredients:
2 teaspoon of truffle pesto
2 teaspoon of truffle oil
2 table spoon of extra virgin olive oil
Finely chopped chives
Juice of one lemon

Directions:
Put all the ingredients into a bowl and mix well.

Using a very sharp knife, slice the kona kampachi paper-thin and place in the center of a cold plate. Drizzle the fish carpaccio with half of the truffle citronette. Top the carpaccio with shaved the porcini mushroom, sliced morels and baby water cress. Drizzle again with the rest of the truffle citronette and top with shaved Parmigiano. Garnished with chiacchere salate.

Chiacchere salate ingredients:
1½ oz flour
2 egg yolk

Directions:
In a bowl combine the yolks and the flour using a fork then transfer on a work surface and knead till smooth, wrapped in plastic and let the dough rest in a cooler for at least one hour before rolling the dough into a sheet.

Ingredients:
2 oz yeast
¼ cup water warm
½ c sugar
1 egg
2 tbsp melted butter
½ c milk
½ teaspoon salt
4 cups all-purpose flour

Directions:
Dust the dough with flour and place between the roll of your pasta machine at the widest setting. Repeat the procedure changing the setting smaller and smaller till you get a lasagna sheet. Using ring cutter; cut circles and deep fried in canola oil at 375? F until golden brown. Season to taste and transfer to paper towel to drain.