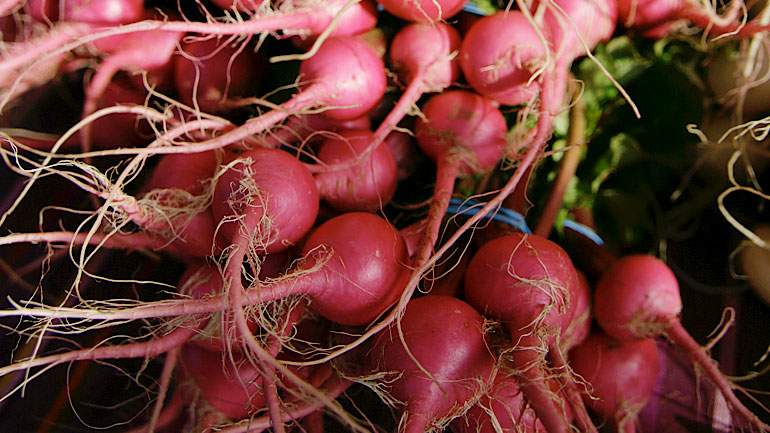 Ingredients for Flan:
2 eggs
3 egg yolks
½ head fennel, thinly sliced
¼ T fennel pollen
¼ T fennel seed
1 star anise
2 tarragon stems

Directions for Flan:
Infuse the spices and tarragon in the heavy cream over low heat. Season with a little salt and white pepper.

In a blender, blend all spices, tarragon and fresh sliced fennel. Strain through a chinois. Temper the cream into the eggs and back to the cream. Pour flan in 2 ½ oz glass molds. Place molds in water bath and cover tightly with plastic, then with aluminum foil. Bake at 300 in oven for about 25 minutes. Chill before serving.

Ingredients for Beets:
2 pounds of baby beets washed and trimmed (excluding purple ones)
1 garlic clove
2 shallots
1 bay leaf
1 T black peppercorn
6 thyme stems
5 parsley stems
½ c. white balsamic
¼ c. olive oil
2 T. salt
1/3 c. water

Directions:
Combine all ingredients in a roasting pan and cover with foil. Roast for about 25-45 minutes depending on size of beets.

Clean skins and slice into wedges.

Toss baby beets with olive oil and aged balsamic. Serve alongside Fennel Flan.