View all Recipes
Pork Chop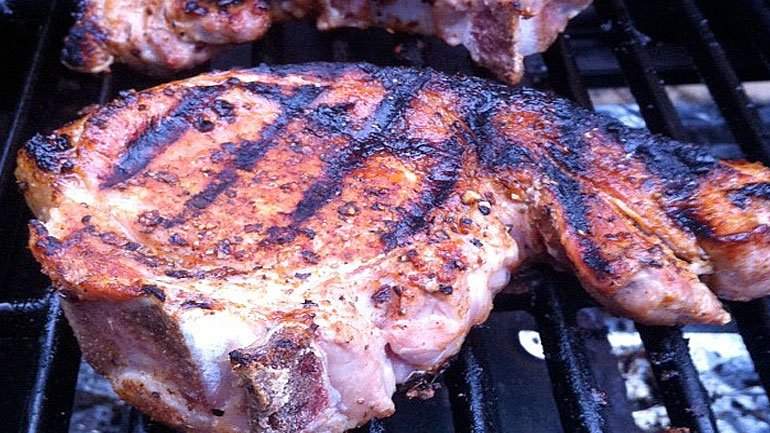 Ingredients:
4 - 12 oz Pork Chops

BBQ Sauce:
2 cups sweet baby rays bbq
3 dashes Tabasco
2 tablespoons Worcestershire sauce
1 cup dark roast coffee
¼ cup coffee liquor

Garlic Mashed Potato:
6 large Idaho potatoes
¼ lb butter
1 cup warm milk
3 tablespoons kosher salt
½ teaspoon white pepper
2 tablespoons chopped garlic

Directions:
Peel potatoes, cut into quarters. Cook in one gallon of simmering water ( do not boil rapidly) until fork tender. Drain and return pan to heat, cook for an additional minute. Melt butter and add garlic, sauté for one minute. Mash potatoes add salt and pepper, fold in butter than milk until fully incorporated.

Grill chops and top with coffee bbq sauce, serve with garlic mashed potatoes and sautéed French green beans.