View all Recipes
Nepali Chicken Momo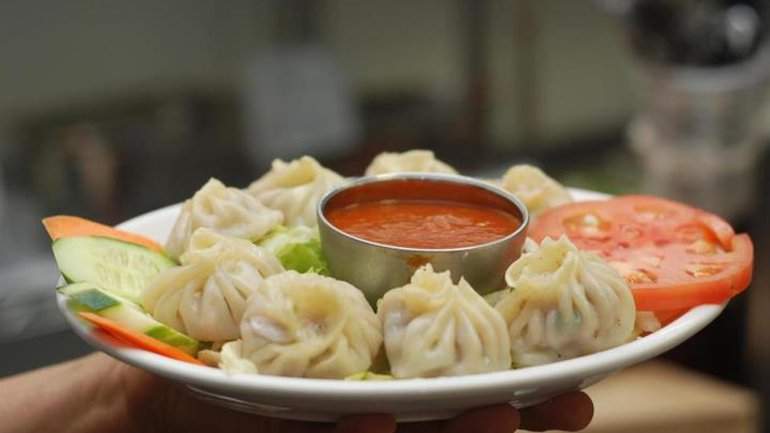 Servings for 12 People
Ingredient List:
2 pounds of ground chicken breast and thigh
1 full white onion
1 bunch of scallions
1 tablespoon of grated ginger
½ tablespoon of grated garlic
½ tablespoon of white pepper
1 tablespoon of cumin powder
Salt to taste
3 tablespoons oil (preferably Olive oil)
2 bunches of finely chopped cilantro
Premade dough patties for wrapping
1 tablespoon of sesame seed for sauce
2 pounds of ripe tomatoes for sauce
Directions:
To make the stuffing, add all the ingredients listed above in a big bowl, make sure to leave out the dough patties and ingredients for the sauce, and mix it thoroughly. Let it sit in the refrigerator for 10 – 15 minutes.
Then, add the stuffing in a dough patty and wrap them. There are many ways one can wrap the Momos. The main goal is to make sure, you conceal the edges of the dough patties together so no meat comes out. For more help, you can look up videos of instructions or you can use your own creativity. That's the fun part of making Momo. Invite your guests to be part of it too.
Boil water in Momo steamer. Once the water comes to a boil, add Momo on top shelf of the steamer. Steam the Momo for at least 15 minutes and not more than 20 minutes on high heat.
For the sauce, chop tomatoes into smaller pieces. Fry it in hot pan with olive oil. Add cumin powder and sesame seed, garlic, ginger, green chili (if prefer hot) and salt according to your liking. In about 10 minutes of cooking take it out; let it sit for 5 minutes. Then grind it in a grinder.
Enjoy