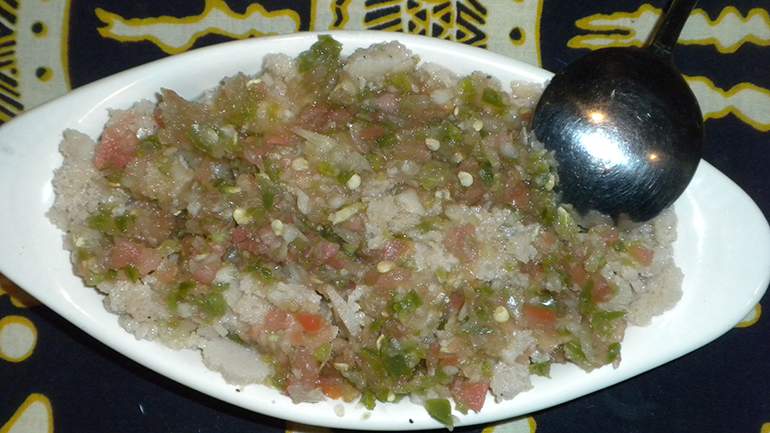 Ingredient List:
1 pound of beef tenderloin cut in ½ inch cubes
1 medium onion, sliced
1 large jalapeño, sliced (optional)
3 tablespoons of oil
Salt
Garlic powder
Lemon pepper
Directions:
Heat oil in the frying pan and sauté the onion till tender.
Add beef, cook for 3-5 minutes
Season with salt, garlic powder, lemon pepper while stirring
Cook for 3-5 minutes more; add sliced jalapeno (optional) before removing from heat.
Let rest for a minute or two and serve over injera.