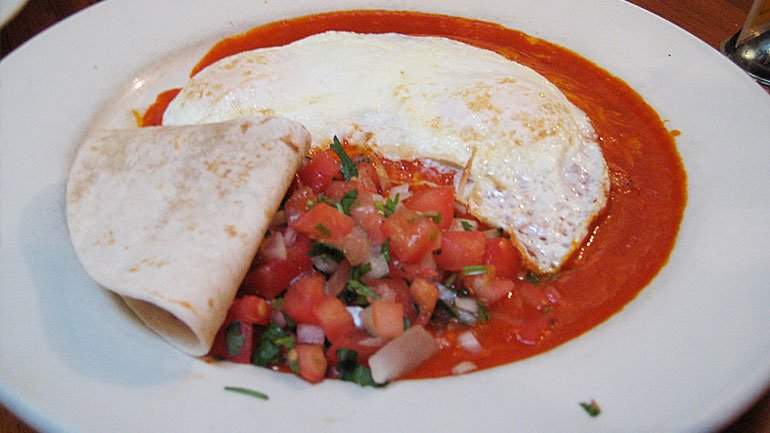 Ingredients for Corn Tortillas:
Grated Cheddar Cheese
Onion (diced)
6oz New Mexico red chile sauce
2 eggs

Ingredients for pico de gallo:
3 tomatoes (diced)
1 onion (diced)
2 jalapenos (seeded and diced)
½ bunch of cilantro (chopped)
Juice of lime
Salt (to taste)

Put all of the ingredients in a blender until finely chopped and mixed.

Directions:
Lightly fry two corn tortillas, on an oven proof plate, layer tortillas and top each with grated cheddar cheese and diced onion, ladle red chile sauce over the top. Bake at high heat until bubbly (or microwave on high for 2 minutes). Fry 2 eggs and place on tope of the baked tortillas. Sprinkle with pico de gallo and serve with black beans and warm tortilla.