View all Recipes
Ginger and Lemongrass Chicken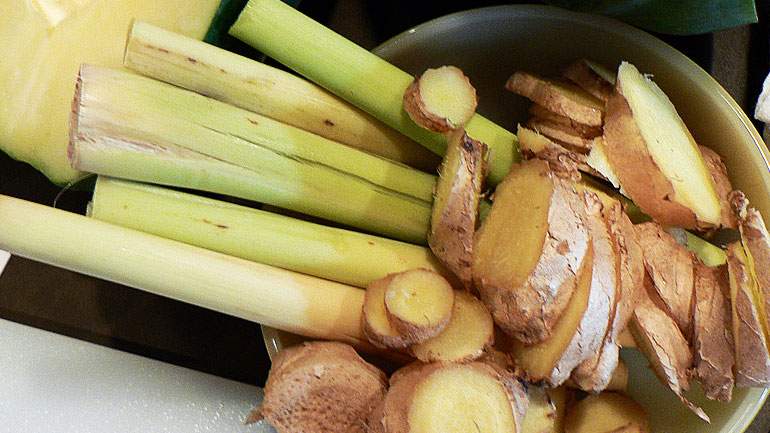 Ingredients:
10 oz. Chicken breast cut into strips
1 tbs. Olive Oil
1 tbs. Sugar
2 ½ tbs. Fish Sauce
1 tbs. ginger (julienne)
1 tbs. ground lemongrass
1 clove crushed garlic
Pinch each of salt and black pepper
¼ tsp. dried ground red pepper (optional)
½ tsp. caramel*

Directions:
Heat the oil in a pot, then add the garlic and strips of chicken. Stir around for one minute, and add the lemongrass and ginger. Once the chicken looks done, add the salt, sugar, fish sauce, dried red pepper (optional), and caramel. Stir for one minute, turn down the heat to a low setting, cover the pot with a lid, and let simmer for ten to fifteen minutes. Top with black pepper, and enjoy with a side of steamed rice.

*To make the caramel, mix 4 oz. sugar and 4 oz. water in a sauce pan. Cook over medium heat until the mixture become dark in color and almost smoky. Then squeeze a little lime juice in it to prevent it from solidifying.