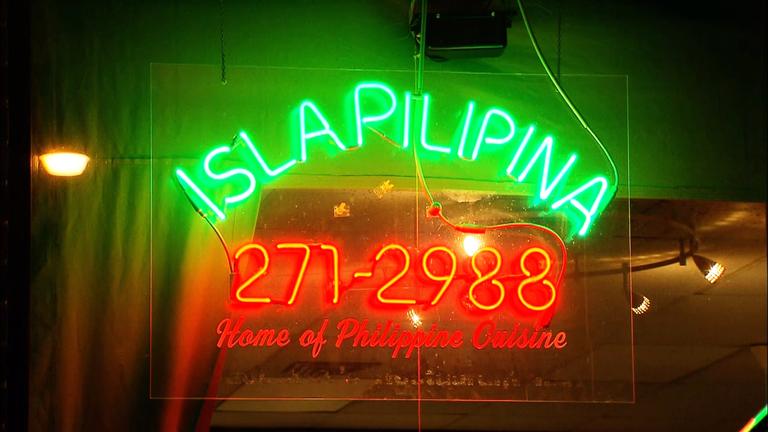 We know you've been watching encore presentations of Check, Please! over the summer, and we're excited to launch a brand new season on Friday, October 15 at 8:00 pm! We can hardly believe that this will be our 10th Anniversary season with 324 restaurants reviewed. Imagine the culinary adventures we will explore together.
This year is special. At the end of last season, we asked you all to vote for your favorite guest reviewers from past episodes, and the response was tremendous. We tallied up all of those votes and are bringing back the top 12 "All Stars" who will reprise their roles as citizen reviewers (with new restaurant picks!) on each of the new shows this season. Let's face it, there have been some really fun and interesting people on this show, whether we agree with their restaurant reviews or not! We were happy to invite these old friends back into the studio, and they were camera-ready! It was fun having them back in the studio again too; they were like old pros and knew our process well.
So what else is new about the 10th season of Check, Please? Well, if you consider yourself an avid fan of the show and a genuine foodie, we're going to test your Check, Please! knowledge with trivia questions. Each week, we'll flash back to a memorable clip and restaurant we've featured in the past. Maybe it was the atmosphere, the entertainment, the food, or the chef. Test your knowledge and then visit our website to watch the full video segment. And then maybe you'll even try out the restaurant or return for another gastronomic adventure! Also, when you're on the website each week, don't forget to enter the Check, Please Challenge! We've rounded up some great prizes this year.
Now, a bit about the season premiere. The first show of the season had us hungry in the edit room, I'll tell you. The unforgettable All-Star guest reviewer, Adolfo Laurenti, introduced us to a fabulously affordable night out at Demera Ethiopian. Ethiopian food is definitely a step in a different direction if you are unfamiliar with this cuisine. First of all, forget the silverware and dive in with your "injera." No, I'm not being fresh here. Injera is an Ethiopian flatbread used to scoop up a wide variety of prepared vegetables and meats. This is a hands-only, family-style event and the menu offers dishes that are filled with flavor. As Adolfo would say, be daring and mangia! John Todd thought it wasn't spicy enough for him, but you decide for yourself. On the other hand, John's suggestion was a big hit with everyone. He tells us that Isla Pilipina is a real find. It's Filipino food done right and John has done his homework. I guarantee you'll be persuaded by his charming smile and delight for the food and will want to try it for yourself even if our guest reviewer DeeDee let us know about the adult video shop next door. Maybe a little off-putting, but probably makes for a good conversation starter! DeeDee's choice in Logan Square was the artfully prepared sushi of Hachi's Kitchen. Each dish features bold colors and creative plating, and don't miss out on the signature rolls.
We hope you enjoy our 10th anniversary season everyone! We have a wide variety of culinary experiences to bring to you over the next few months and we would love to hear from you about your favorites. Write in and tell us what you think. Also, check back here each week (or more often!) for insider information about Chicago's favorite foodie show. Happy eating!
Carmen M. Schmidt
Associate Producer, Check, Please!
WTTW