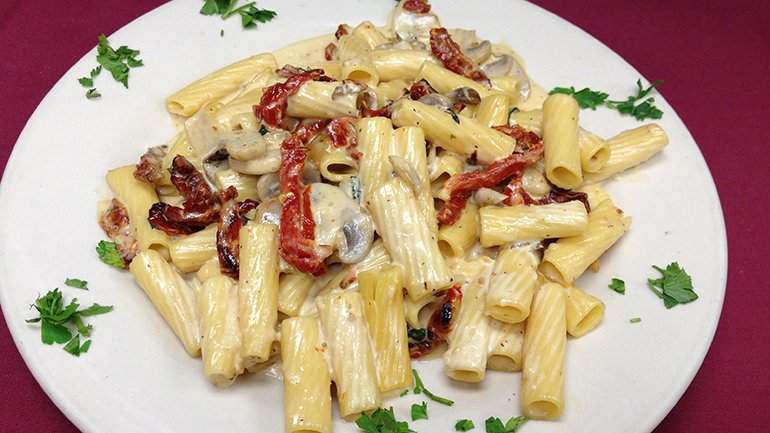 Chef: Luciano and Ignazio Libreri
Serving for 4 People
Ingredient List:
1 tablespoon of olive oil
¼ cup of sundried tomatoes
¼ cup of mushrooms
1 garlic clove
1 shot of vodka
1 ½ cups of heavy whipping cream
Salt and pepper, to taste
1 pound of rigatoni, cooked and drained
Parmesan cheese (optional)
Parsley (optional and for garnish)
Directions:
Heat olive oil in skillet. Add sundried tomatoes and mushrooms. Sauté for 2-3 minutes. Add garlic and simmer until it begins to brown. Add salt and pepper. Add shot of vodka and let reduce. Add heavy whipping cream and cook until sauce thickens. Add rigatoni and mix to coat the pasta. Once plated, you may add parmesan cheese if desired and garnish with parsley.