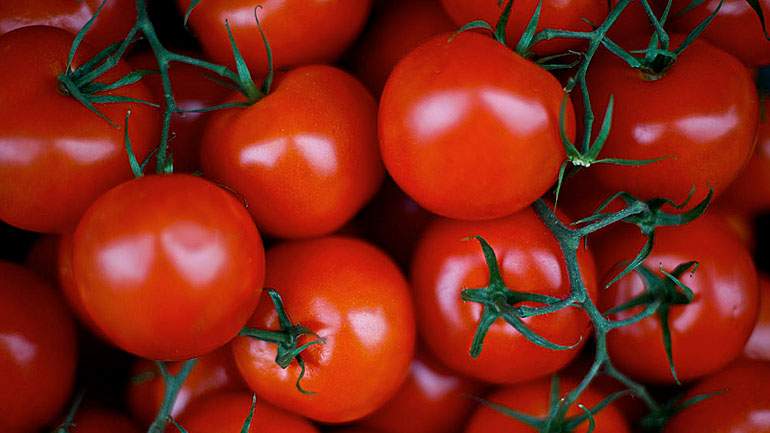 Vine ripened tomato stuffed with lump crabmeat salad. Prepared by Chef-Owner Augie Arifi.

Ingredients:
8 oz. jumbo lump crabmeat
2 Tbs. extra virgin olive oil
1 tsp. honey
1 tsp. garlic, minced
1 red pepper, roasted and diced
4 scallions
4 leaves fresh mint, shredded
juice of 1 lime
salt and pepper to taste
2 vine ripe tomatoes
2 cups mesclun greens

Crabmeat Salad Preparation:
To a medium-size mixing bowl, add olive oil, honey, red peppers, garlic, scallions, fresh mint and lime juice. Stir to incorporate ingredients and season with salt and pepper. Add crabmeat, stirring gently with a large spoon being careful not to crumble lumps of crab. Adjust seasoning. Set aside.

To Serve:
Score each tomato into six wedges without cutting all the way through. With a thin knife, cut out center of tomatoes to make a star. Divide the greens between the two plates and place a tomato on each. Fill with crabmeat salad. Serve with crusty Italian bread and a glass of crisp 2004 Caymus "Conundrum," California, or 2004 Banfi Pinot Grigio from Tuscany.

Bun Appetito!