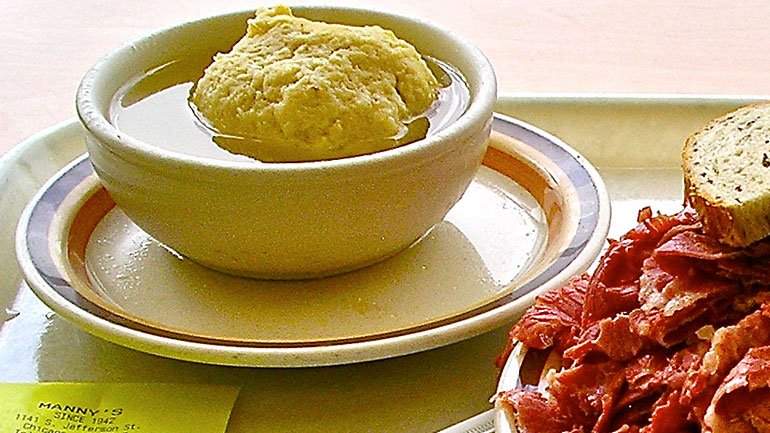 Broth Ingredients:
4-5 lb. Chicken
4 qt. cold water
1 whole medium onion
2 whole carrots
1 clove garlic
Leaves and bottom of celery bunch
½ oz parsley leaves
2tbs. salt
½ tsp pepper

Matzo Balls (Knaidlach) Ingredients:
1 cup matzo meal
¼ cup chicken fat or shortening
1 tsp salt
2 eggs
¼-½ cup water

Directions:
For Broth Place cut-up chicken in pot of cold water. Cover and bring to a boil. Add all ingredients and simmer three hours. Strain and skim fat from top.

For Matzo Balls Combine the eggs, fat, matzo meal, and beat well. Add water and salt to make a stiff batter. Cover and chill in refrigerator for two hours. Wet hands with cold water to prevent sticking, form batter into small balls, and drop into boiling water. Allow to boil for 30 minutes. Drain and serve in broth.