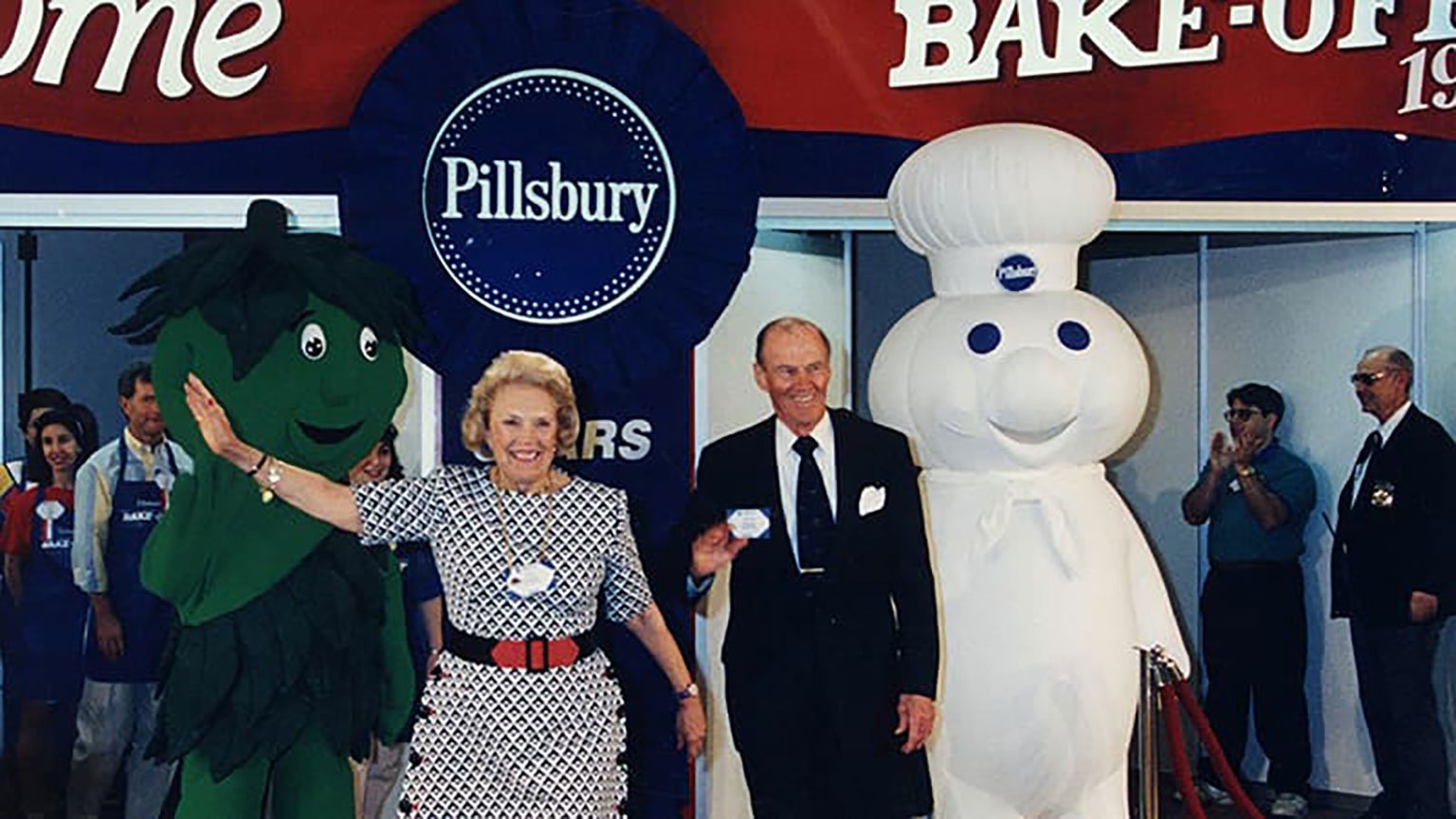 Happy 2019! This year marks the 70th anniversary of an American culinary institution: The Pillsbury Bake-Off®, which has given housewives (and house-husbands, too) an opportunity to showcase their creativity in the kitchen since 1949, when company executives dreamed up the competition as a simple way to spur sales of their products.
All that was required to vie for the championship was a recipe that incorporated Pillsbury "Best" flour (showing the seal from the package you used doubled your prize money), a compelling story behind your recipe, and, if you were named one of 100 finalists, the courage to prepare your creation in person in front of the judges.
That first year, "The Grand National Recipe and Baking Contest," as it was then called, was widely advertised, and attracted thousands of applicants. After a team of intrepid home economists selected their 100 favorites, organizers were then faced with the logistical challenge of installing 100 working oven stations in the ballroom at New York's Waldorf-Astoria Hotel. To meet the electrical demand, Pillsbury was forced to tap into the power grid for the New York City subway system.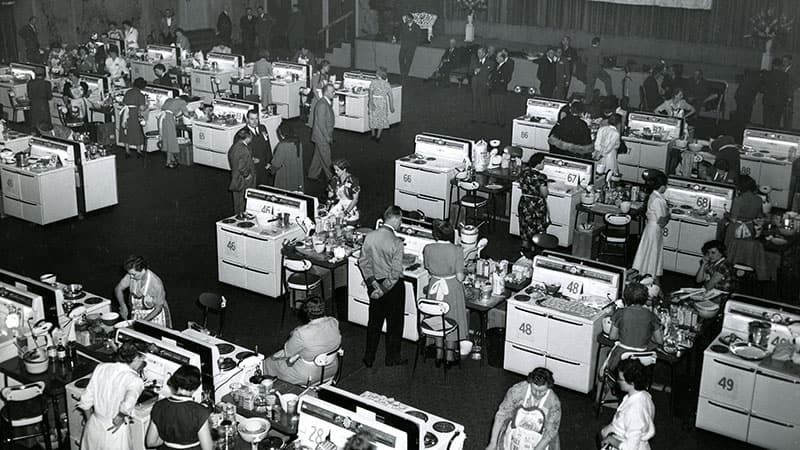 1949: The First Bake-Off® Contest
Once that was sorted, the excited finalists began arriving from all over the country to compete in six categories: desserts, cakes, pies, cookies, breads, and entrees. They were escorted to the baking arena by George Pillsbury (grandson of the company's founder), his wife Sally, and in later years, the Pillsbury Doughboy. That year's guest of honor was Eleanor Roosevelt, who announced the winner: Theodora Smafield of Rockford, Illinois, who triumphed over eight other finalists with her No-Knead Water-Rising Twists (uniquely, the dough was wrapped in a towel and submerged in warm water to rise). You can still make them today. Mrs. Roosevelt pronounced them "delicious," and Smafield collected $25,000, plus another $25,000 for displaying her flour package seal. The other finalists split the remaining $20,000. Fun fact: that year, three of the finalists were men, and one of them created something called a "Quick Man-Prepared Dinner."
The following year, the Bake-Off (the media's name for the competition stuck) was split into two age groups: adults 19 and up, and "juniors" aged 12-18. It took until 1996 for the Bake-Off to crown its first (and to date, only) male winner: California resident Kurt Wait, who wowed the judges with his Macadamia Fudge Torte. Coincidentally, this was the same year that the grand prize award jumped from $50,000 to $1 million, and it stayed there through 2014. Today, the prize is again $50,000 but also includes a complete kitchen makeover. Fun fact: there have been Bake-Off winners from every state in the union.
Almost from its inception, each Bake-Off received extensive national media attention, and home bakers would hurry to their local groceries to snap up the ingredients for the winning recipes. There would often be a shortage for a few weeks after the contest winners were announced (this happened in 1954 with sesame seeds when that year's winner, Open Sesame Pie, incorporated toasted ones in its crust). In 2014, a mom blogger made every winning recipe in Bake-Off history in the space of a single year.
Two famous recipes that came from the Bake-Off are that holiday cookie tray mainstay, the Peanut Blossom (Freda Smith, 1957); and the Tunnel of Fudge Cake (Ella Helfrich, 1966), which singlehandedly brought Nordic Ware's then little-known Bundt cake pan back into the limelight. Amazingly, neither of these icons won the grand prize, but the Peanut Blossom was inducted into the Pillsbury Bake-Off Hall of Fame at the Smithsonian.
From 1976 through 2014, the Bake-Off was a biennial event. It is once again held annually, but is now conducted entirely online, although the finalists do convene for a television announcement of the winner. The Bake-Off itself has been streamlined, too, and now consists of only four categories, down from its original six:
Appetizers for Any Party
Cozy Weekend Breakfasts
Winning Weeknight Dinners
Sweet + Simple Desserts
This year's category winners were announced today! Will you be trying their recipes?