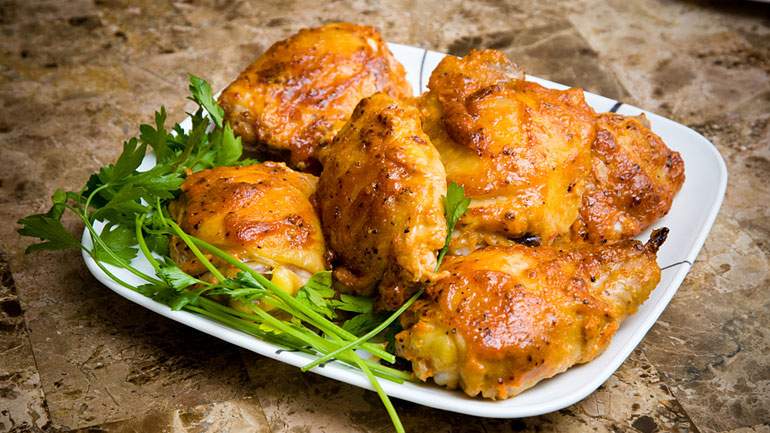 Ingredients:
One whole chicken, cut in 12 pieces
8 one-inch long pieces of italian sausage
6 fresh mushrooms, cut in half
½ cup olive oil
One tsp. fresh rosemary
One lemon
1/8 tsp. crushed red pepper flakes
salt and pepper to taste

Directions:
In a hot pan, add olive oil. Add chicken to pan, skin side down and cook until brown. Add mushrooms, sausage pieces, salt pepper rosemary and red pepper flakes. Turn chicken over and place in an oven preheated to 450 degrees. Cook for about 20 minutes or until done. Drain most of the olive oil, add juice from one whole lemon and serve.