Fall Flavors – Caramel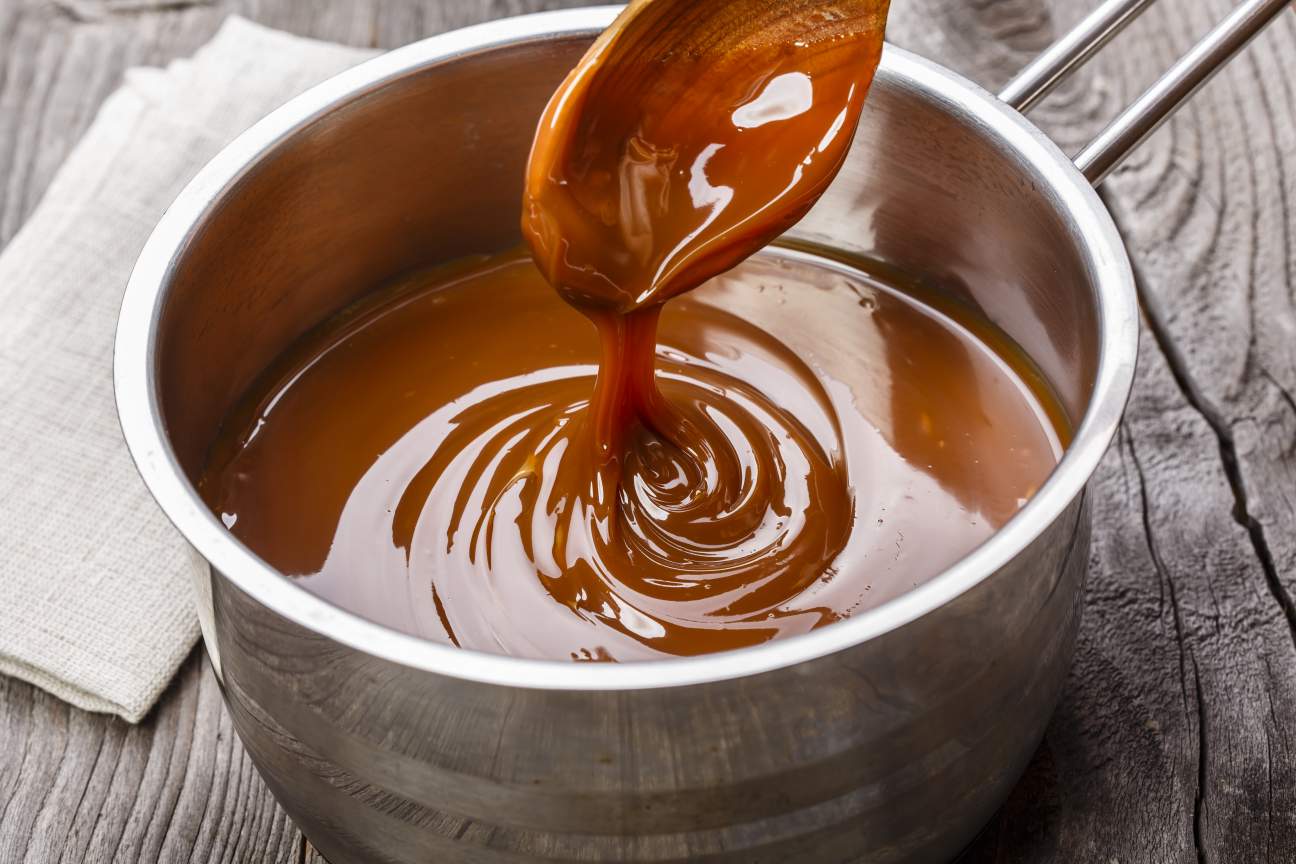 "Anyone who thinks they're too grown up or too sophisticated to eat caramel corn is not invited to my house for dinner."
--Ruth Reichl
Any child who treat-or-treated on Halloween (or any adult – maybe you! – who overbought candy for the holiday) has probably consumed more than their share of chocolate and caramel in the past few weeks. Or perhaps you enjoyed that sticky traditional fall treat, the caramel apple. Chocolate, as we know, has been around in some form for thousands of years. But what about caramel?
While its exact origins are murky, it's clear that caramel (who name is derived from the French and Spanish word caramelo,) is an offshoot of one of the oldest confections we have: hard candy, which used to be called "boiled sweets" because the earliest versions (which have been tracked back to American colonists in the mid-1600s) could be made by anyone by combining sugar, or some other form of sweetener if need be, with boiling water to make syrup, which was then scooped out from the kettle in small pieces and allowed to harden. It is believed that caramel came about sometime prior to the early 1800s, when some enterprising person got the idea of eschewing most of the water and instead thoroughly blending in milk, butter or lard, and in some cases corn syrup or molasses to the sugar syrup, leading to its familiar gooey texture, warm light brown color, and "caramelized" flavor. (Fun fact: if you cook it longer so that it becomes darker and thicker, what you will have is toffee, almonds optional.)
Surprisingly, it is probable that caramels may have been mass-produced before chocolates – in fact, it appears that some confectioners may first have turned to chocolate only as a coating for their caramels (ironically, this is probably the case with the Hershey company, which is now known for its chocolate above all). After the first exclusive-to-caramel manufacturer appeared on the scene – aptly named the Lancaster Caramel Company, later acquired by Hershey – lots of competitors sprung up, including Goetze's, known for their popular Caramel Cream or Bullseye; and that Chicago institution, Brach's, for whom caramels were a major part of the business and a centerpiece of their first retail stores in the city.
Caramel, of course, is a component in many other foods aside from candy. One of the most popular – especially in Chicago, thanks to the crowds breathing in the heady aroma issuing from Garrett's – is caramel corn, in which hot, freshly made caramel is drizzled over and blended into popped popcorn. There is also caramel sauce, the perfect complement to ice cream. And caramel (and salted caramel) adds flavor to cakes, cookies, brownies, scones, puddings, coffees, teas, nuts, and butters, and is also a great complement to sweet potatoes, if you're in search of a twist for that Thanksgiving dinner side dish.
National Caramel Day is not celebrated annually until April 5, but we at World of Food have always considered it a fall flavor along with maple, ginger, and the ubiquitous pumpkin spice. Therefore, there's no reason why you can't indulge in this chewy, gooey, decadent treat now, especially as we get our movie fix from the comfort of home. And it's even better when you make your own! As Martha Stewart would say, "it's a good thing."