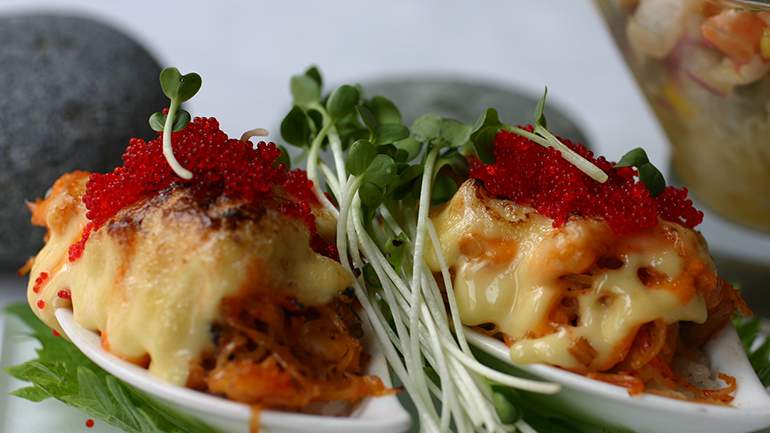 Serving for 2-3 People
Ingredient List:
3 Fresh medium size shrimp, minced
2 medium size mussels, minced
3 crab sticks
1 tablespoon of tobiko (caviar)
4 tablespoons of mayonnaise
1 slice lime
Cooked short grain rice
Spicy mayo:
2 tablespoons of mayonnaise
2 tablespoons of Sriracha hot sauce
2 tablespoons of corn syrup
(Can be adjusted to taste)
Directions:
In a ceramic bowl, put shrimp, mussels and torch until edges are bit burned. Next add crab stick and torch until tender, add spicy mayo and mix.
In ceramic spoon, put rice on bottom and put seafood mixture on top. Next add mayonnaise on top of seafood and torch.
After torching add few drops of lime juice, and garnish with some tobiko.