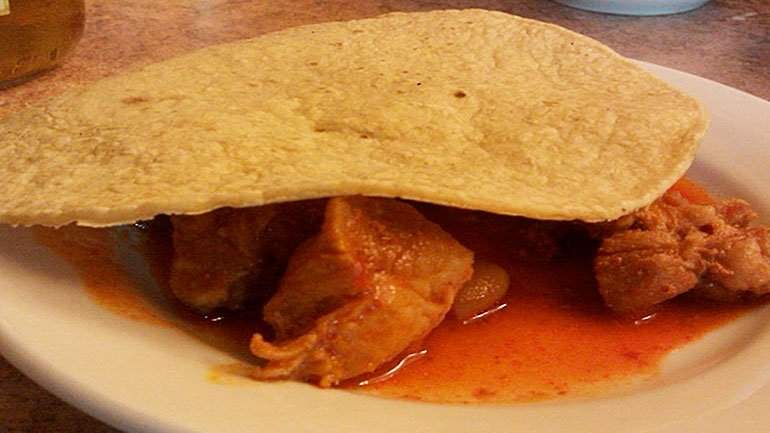 Ingredients:
1 ½ Lbs. Pounds of Boneless pork meat (thinless sliced)
1 small white onion (finely sliced)
1 large of Chile Poblano (finely sliced)
½ cup of chopped cilantro
salt
pepper(ground)
garlic(ground)
water( 2 cups)

Directions:
In large saucepan grill thinly sliced porkmeat w/ onions, poblano peppers with oil until browned. Add chile anchovee puree, water cilantro and simmer for about 6-8 minutes. Add cilantro, salt & pepper, and garlic to taste.