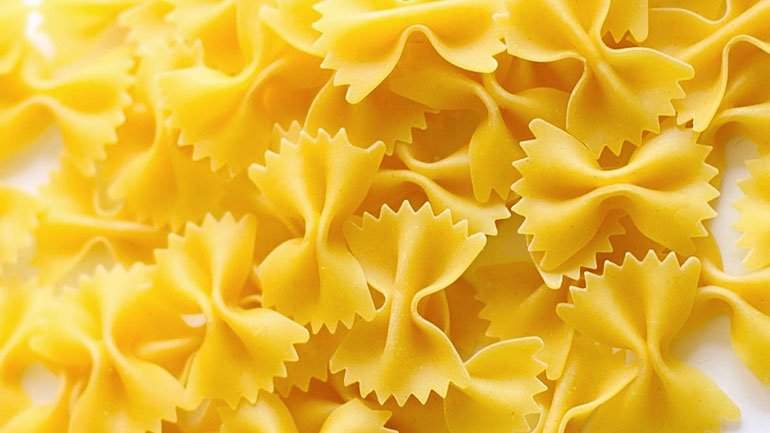 Ingredients:
1 8oz. chicken breast cut into 8 strips
6 large-size shrimp (size 10-15 count)
6 pieces of sun-dried tomatoes, sliced thin
1 stick of salted butter
Two cups of chicken broth
Two cups of marinara sauce
1 half-cup of romano cheese
1 tablespoon chipotle peppers puree
1 half-cup of white wine
1 pound of dry bow-tie pasta
Salt and pepper
olive oil
Fresh basil and fresh parsley
1 half-cup of flour

Directions:
1. In frying pan, pour extra virgin olive oil.

2. Chicken breast strips are dusted in flour and fried on both sides.

3. Add shrimp, chopped sundried tomatoes, herbs and sauté until cooked, add a little bit of butter, chipotle mixture, marinara sauce, wine and broth.

4. Let simmer until boil, add cooked pasta tossed with romano cheese.

5. Serve right away.