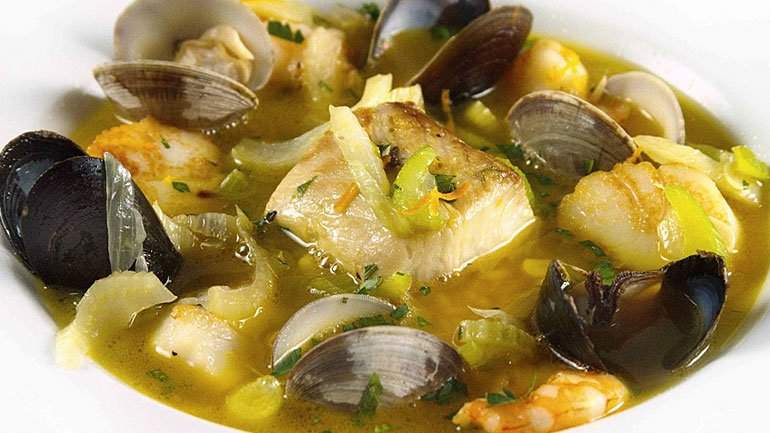 Ingredients
6 oz monkfish, cut into 2-inch chunks
6 pieces Clams
6 pieces Mussels
2 pieces shrimp with head on
¼ cup celery, diced
¼ cup carrots, diced
¼ cup fennel, diced
1 medium Yukon Gold potato, diced
16 oz. Lobster stock
1 tsp Pernod
2 garlic croutons
2 tsp chopped parsley
Salt and pepper to taste

Directions
In medium sized pot, simmer vegetables in lobster stock until fork tender. Add monkfish simmer until cooked through, about 5 minutes. Add mussels, clams and shrimp. Cook until mussels and clams open. To finish dish, add Pernod and parsley. Serve over garlic croutons and top with chopped parsley.