4471 Lawn Ave.
Western Springs,
IL
60558
(708) 246-2082
With a dining room that is reminiscent of a more glamorous time, Vie uses local products to create fragrant flavors and drinks and wines.
Huzefa Photowala
Biomedical Researcher,
Huzefa says the quality French food is worth the drive.
Huzefa recommends:
Bhabi's Kitchen (closed)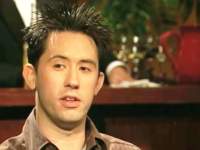 Rob Kleiner
Songwriter,
Rob loves the restaurant's use of locally grown fresh foods.
Rob recommends:
Taste of Peru

Hours
Open for dinner Monday through Saturday.