1641 Algonquin Road
Rolling Meadows,
IL
60008
(847) 593-2450
Sushi Station is a fun take on the sushi dining experience. Serving Kaiten Sushi style, uniquely crafted, fresh sushi, served on small plates, revolves on an enclosed conveyor belt. A self-serve experience, customers select their favorites as they go by. The affordable price is determined by the color of the small plates. The friendly service will also take orders if you don't see it go by on the belt. A perfect place for people who love sushi and a simple, reasonably priced, delicious experience.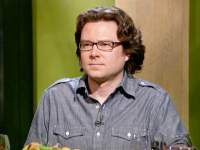 John Paul Ambrosio
Teacher, Chicago
John recommended Sushi Station for sushi served in a unique fashion.
John Paul recommends:
Sushi Station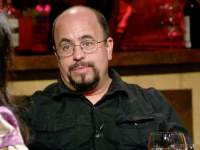 Paul Collurafici
Tattoo Shop Owner, Chicago
Paul loved his experience and says this is the place to chow-down on sushi!
Paul recommends:
Three Aces (closed)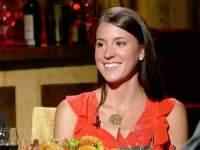 Meredith Jones
Student, Chicago
Meredith thought this was a great place for newcomers to sushi.
Meredith recommends:
Ruxbin (closed)

Hours
Mon-Fri: 11:30 am – 2 pm (lunch) 5 pm – 10 pm (dinner), Sat: 12 pm – 10 pm, Sun 12 pm – 9 pm
Reservations
Reservations not accepted.