Shaw's Crab House
41.889869000000
-87.627070000000
Big and bustling, Shaw's Crab House stands as a monument to fish and seafood. Besides the usual popular dishes, Shaw's management team is passionate about presenting treats such as Pacific salmon, fresh king crab, and smelt during their short seasons.
Terry Armour
Columnist
Terry recommends Shaw's Crab House and says the food is great.
Terry recommends: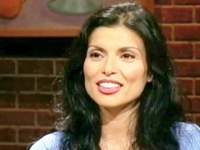 Gloria Araya-Quinian
Aerobics Instructor
Gloria thought it was ok, but would only go back if she was invited.
Gloria recommends:
Andy Slater
Sales Clerk
Andy, a self-described seafood purist, wants more seafaring images around.
Andy recommends:
Hours:
Lunch & dinner 7 days a week.