A La Turka strives to provide the visitor with a cozy, engaging dining experience while delivering some of the finest in Turkish kitchen selections. In addition to normal tables, they have a number of tables with traditional floor cushion seating. To extend your experience, stop by the Hookah Bar on the 2nd floor for an after dinner drink while enjoying hookah. (Since A La Turka was reviewed, it is now Sofra Turkish Kitchen and under new management.)
Pip Lilly
Actor,
Pip recommends A La Turka for its combination of great meal and entertainment.
Pip recommends:
A La Turka (closed)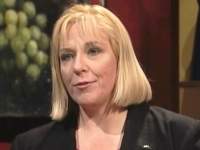 Susan Rakis
Girl Scouts Director,
Susan loved everything about it, including the wait staff and the decor.
Susan recommends:
Palermo's 95th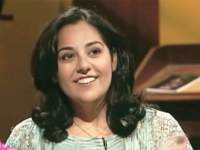 Neda Nabavi
Technology Manager,
Neda says from the belly dancers to the hookah lounge, it's all about the ambience.
Neda recommends:
Le Lan (closed)

Hours
Open for lunch and dinner every day of the week.