3209 W. Armitage Ave.
Chicago,
IL
60647
(773) 252-0997
Giant offers seasonal New American and some ethnically inspired dishes and craft cocktails, all served in a funky, trendy space adorned with local art.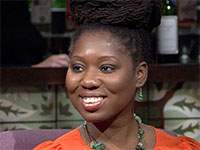 Alana Toolie
CPA, Chicago
Alana always feels at home with the delicious drink menu and cozy atmosphere.
Alana recommends:
Giant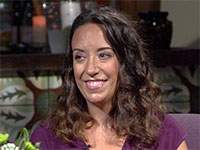 Mary Ann Bender
Podiatrist, Chicago
Mary Ann was impressed with the diversity of the menu and the wonderful service, but felt a little cramped in the smaller space.
Mary Ann recommends:
The Blossom Cafe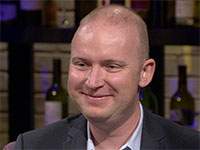 Christopher Allison
Professor, Chicago
Chris was pleasantly surprised by all of the original and varied menu items, as well as the elevated but approachable experience, but wasn't a fan of the baby back ribs.
Christopher recommends:
Saucy Porka

Hours
Sunday-Monday: Closed; Tuesday-Thursday: 5-10:30 pm; Friday-Saturday: 5-11 pm
Reservations
Strongly Recommended