Caponies Trattoria is a family owned business (actually two families) located in the heart of Chicago's "Little Italy". They offer wood-fired pizza and many delicious pasta and Italian desserts.
Anna Maria Addesso
Advertising Manager,
Anna Maria recommended it and said it great pizza and a fun place to go.
Anna Maria recommends:
Caponies Trattoria (CLOSED)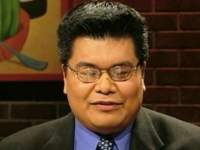 Raul Guevara
Staffing Consultant,
Raul said the pizza was good and he's looking forward to going back to try the sandwiches.
Raul recommends:
Zia's Trattoria (CLOSED)