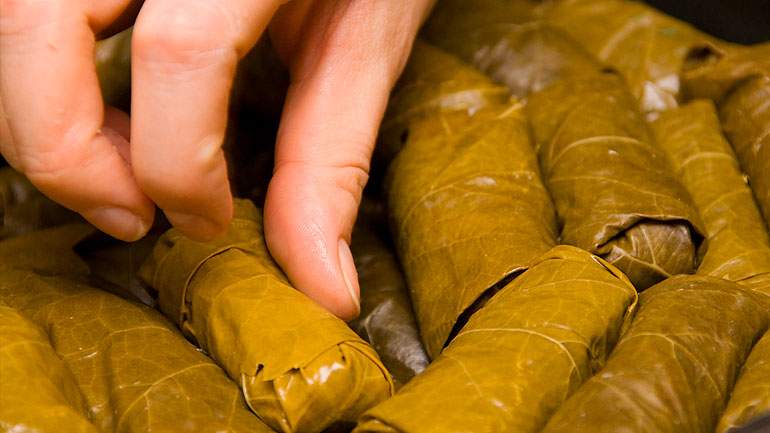 Ingredients:
1 cup cooked bulghur wheat (you can buy in a health food store)
1 cup cooked brown lentils
½ cup sour cream
1 tsp. nutmeg
½ cup. cream of corn (condensed soup)
1 tsp. pepper
1 tsp. uncooked honey
grape leaves (usually you can buy them in a glass jar)
lemon juice (preferably fresh)

Directions:
Add the above ingredients (except leaves). The mixture should resemble in texture ground meat/dough. Take small spoon-sized bit and place in grape leave and roll into small little "package". Place finished dolma (stuffed grape leaves) in large pot, sprinkle liberally with lemon juice, and cook covered under low heat for about 45 minutes.