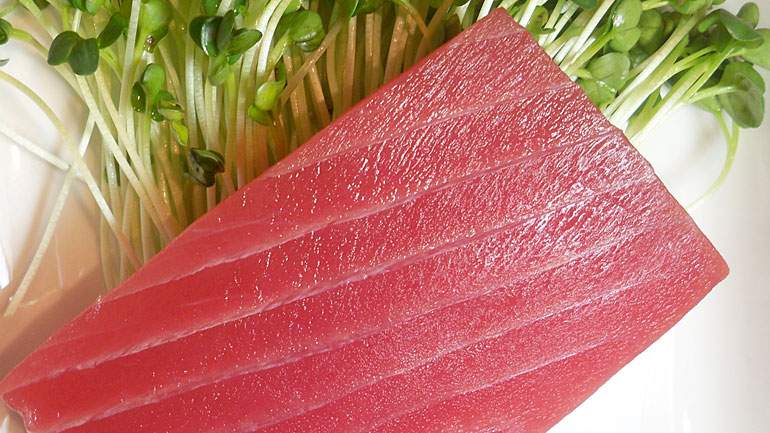 Directions for Ahi Tuna:
Sear tuna on extra hot pan, each side for a few seconds. Slice tuna and put over salad.

Ingredients for Salad and Dressing:
1 bok choy-chopped
2 apples sliced
2 carrots sliced
1 lb. spinach

Cilantro-lime dressing
1 tbsp. black-cracked pepper
1 tbsp salt
2 tsp dry mustard
¼ cup minced garlic
½ cup Parmesan cheese
¼ cup lime juice
½ cup of red and white vinegar
2 cups olive oil
1 cup vegetable oil
½ cup water
3 eggs
½ tsp. anchovy base
2 bunches cilantro

Directions for salad and dressing:
Mix bok choy, carrots and spinach with dressing. Mix all above ingredients together in blender at slow speed. Mix with bok choy, carrots, and spinach. Place ahi tuna over salad. Place sliced apple on top.

Ingredients for Wasabi Mash:
4 potatoes boiled
2 tsp. wasabi powder
salt and pepper to taste

Directions for Wasabi Mash:
Whip potatoes with wasabi powder, salt and pepper.