View all Recipes
Grilled Shrimp Vietnamese Rice Paper Roll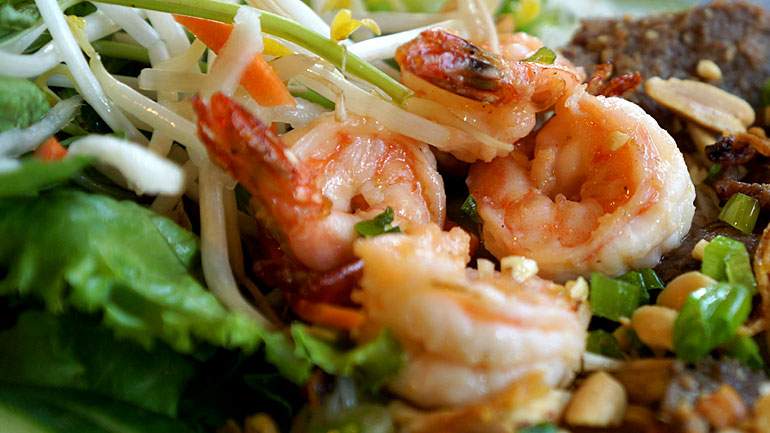 Marinade:
2 tblsp minced garlic
1 lemon grass minced
3 shallot minced
1 tblsp sugar
1 tblsp red pepper chili
½ tsp sea salt
2 tblsp fish sauce
1 tsp sesame seed oil

Directions:
Toss all ingredients together. Marinate shrimp overnight. Skewer shrimp. Grill and brush shrimp with marinade.

Rice paper: bathe individually and wrap shrimp with lettuce, thai basil, chopped mint and cucumber slices.

Dipping sauce: make another recipe of the marinade and use it for the sauce.