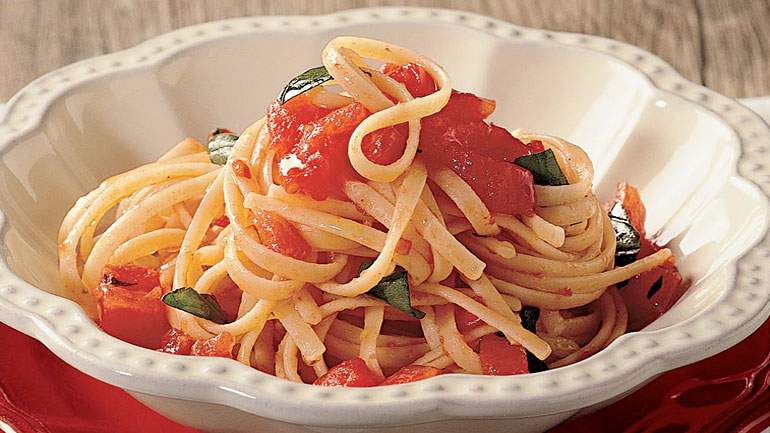 Ingredients:
8 oz. sliced fish, chopped
½ cup chopped onions
2 green onions, chopped
1/8 tsp. oregano
½ tsp. dry rosemary, finely crumbled
18 oz. plum tomatoes in puree
¼ tsp. salt
1/8 tsp. black pepper
½ cup olive oil
1/3 cup dry white wine
1 cup chicken broth
2 cloves garlic chopped
Directions:
In a hot pan, add olive oil, saute both onions till translucent. Add garlic, saute for one minute. Then add filet, salt, pepper, rosemary, and oregano. Continue cooking until filet is lightly browned. Add wine, chicken broth and juice from the tomatoes. Chop tomatoes and add to pan. Reduce heat and continue cooking for about twenty minutes. Serve over linguine.