View all Recipes
Lithuanian Style Beet Salad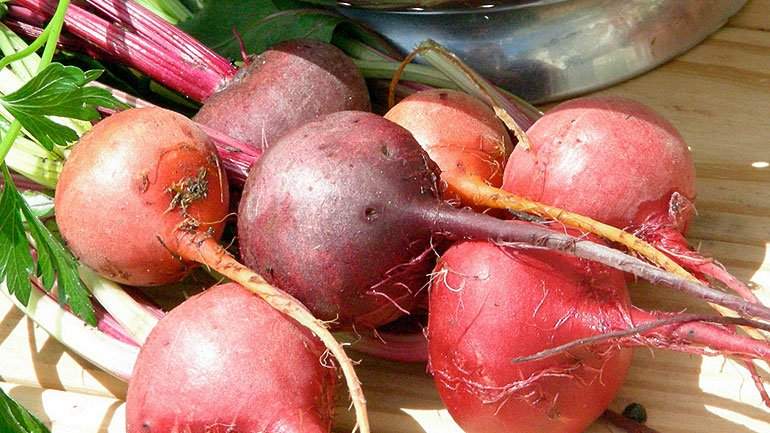 Ingredients:
6 medium beets
1 C. hazelnuts
6 T. sour cream (NOT low fat)
6 tsp. prepared horseradish
salt and pepper

Directions:
Preheat the oven to 375° F. Trim and scrub the beets. Wrap in foil and bake on a baking sheet for about an hour, or until they yield slightly to pressure when squeezed. Meanwhile, toast the hazelnuts for 4 to 6 minutes, until they smell nutty. Chop coarsely and reserve.

After the beets cool, peel and cut them into ½-inch dice. You should have about 6 cups of diced beets. Combine the beets, hazelnuts, sour cream, and horseradish. Taste and add salt, pepper, and more horseradish, if you like. Serve cold. Makes about 12 servings.