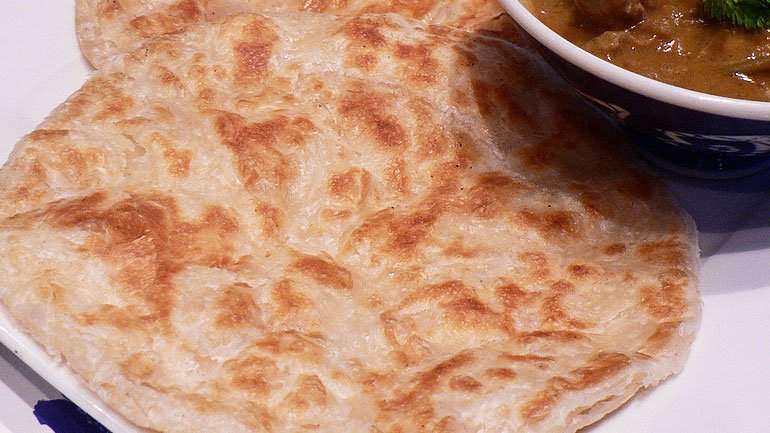 Ingredients for the Roti Bread:
3 cups flour
3 teaspoons baking powder
½ teaspoon salt
1 cup water
Oil as needed

Ingredients for the Roti Filling (Potato & Channa or Chickpea):
4 tsp curry powder
1 cup chick peas
1 small onion, cut into small pieces
4 cloves garlic, minced or crushed
2 medium sized potatoes, washed, peeled, and chopped into ¼" cubes
salt to taste

Choice of Meats:
Jerk Stew Chicken (Chicken stewed in a brown sauce with Trinidadian jerk seasoning)

Curry Shrimp (shrimp cooked in a Trinidadian curry seasoning)

Preparing the Roti Bread & Wrap:
Sift together the flour, baking powder, and salt. Add the water and mix to form dough. Knead, then let stand for 30 minutes. Knead again and divide into 4 balls. On a floured board roll out each ball as thin as possible ? to a diameter of 8-10 inches. In a large skillet or griddle over medium heat, add enough oil to coat the pan. Cook each roti for about 1 ½ minutes per side, drizzling additional oil onto each side as it cooks. Remove carefully and drain on paper towels. Spoon the potato-channa mixture and meat mixture into the middle of the roti bread. Fold over into a wrap, plate and serve with a side fried plaintains.