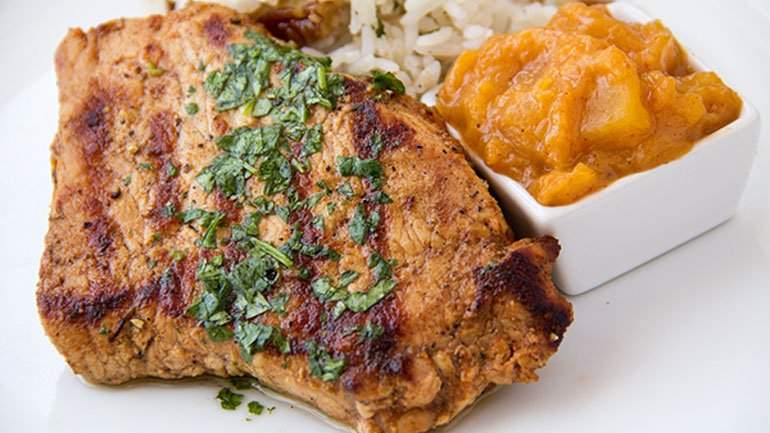 Black Beans:
2c black beans soaked overnight and drained
½c brunoise spanish onion
½c brunoise celery
1t garlic
3c chicken stock
3c reboil or veal stock
2oz smoked bacon
cilantro leaves
Salt and pepper
Sweat aromates, add drained beans, liquids and bacon

Bring to boil, reduce heat to a rapid simmer, drain cooked beans and reserve bean liquid.

To finish beans, saute beans with a little butter, fresh picked cilantro and reserved liquid, salt and pepper.

Yellow Mole:
2 cloves chopped Garlic
1c small diced yellow pepper (seeded)
½c small diced onion
¼c small diced carrot
2 serrano chile peppers stemmed and grilled
¼c white wine, chardonay
4½c chicken stock
2 grilled yellow tomatoes
1c golden raisins
1c dried pineapple
1 dried chile ancho, toasted, steeped in 1c hot water
1T ground cumin
3 Corn tortillas grilled or toasted
12 whole allspice
8 whole cloves
¼c toasted and ground white sesame seeds
1 cinnamon stick
4oz chopped white chocolate
Salt and pepper

Saute yellow pepper, aromates and serrano peppers.

Deglaze with white wine. Add chicken stock.

Add remaining ingredients and simmer at least 20-30 minutes.

Puree in a food processor. Strain through a fine mesh strainer.
Add white chocolate, warm mole if necessary. Season.