View all Recipes
Cornbread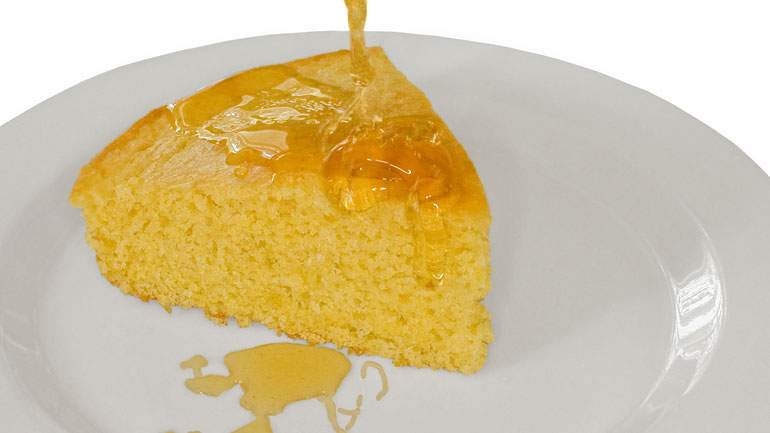 Ingredients:
1 ½ cups cornmeal
¼ cup soy flour
½ cup dry milk
½ tsp salt
2 ½ Tbsp oil
2 ¼ tsp baking soda
2-3 Tbsp honey
1 ¼ cups water (approx.)

Directions:
Combine dry ingredients and mix thoroughly.

Add oil and honey.

Add water. More or less water may be needed depending on the grain of the cornmeal. Batter should pour from a spoon but not be runny.

Pour in a greased 8x8 pan. Bake 20-30 minutes at 375° F. Serve warm with honey and butter.

Serves 4-6

Leftover cornbread can be fried with butter for a breakfast treat or can be grated and used as a toppings for cobblers and casseroles. Leftover cornbread also makes excellent bread pudding.