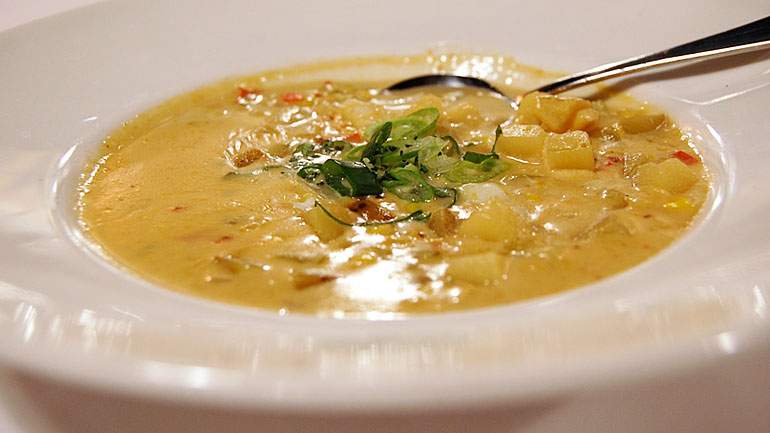 Ingredients:
2 lbs of bacon
1 lb of butter
6 red bell peppers chopped
4 red onions chopped
6 carrots diced
2 small cans of chipotle pepper chopped
1 ½ gallon chicken base
4 ½ gallons hot water
5 utility potatoes diced
½ cup chopped garlic
2 lb bag of frozen corn
4 quarts of heavy cream

Directions:
Cook the bacon. Add all vegetables, garlic, bell peppers and chipotle peppers. Add to water and chicken base. Add heavy cream and bring to a boil. Add corn and potatoes and simmer on a low heat. Add salt and pepper to taste.