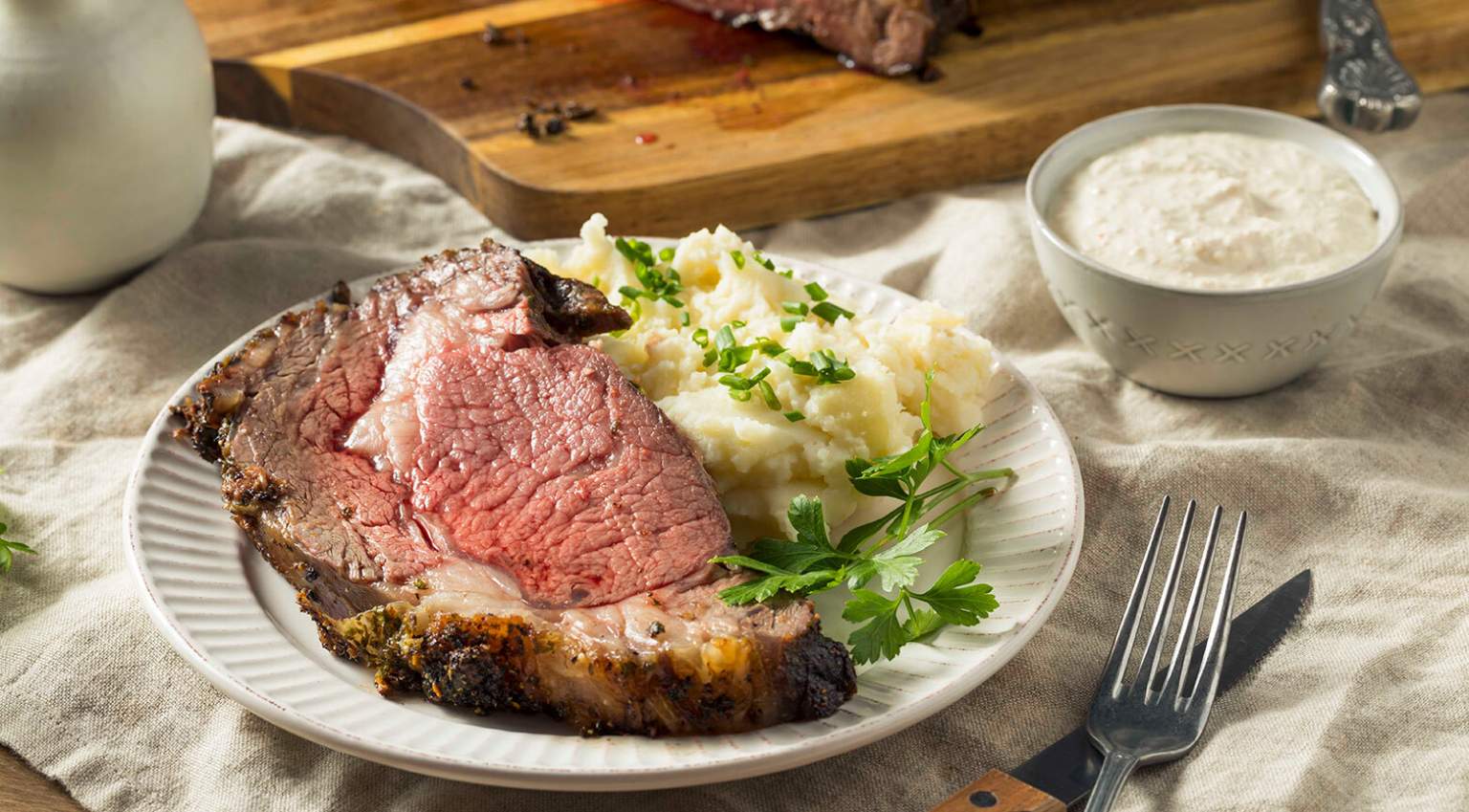 "The supper club is about the longing for belonging. No one goes to a supper club alone."
--Dave Hoekstra, The Supper Club Book: A Celebration of Midwest Tradition
In these times, it's safe to say that we feel nostalgic about things that we never thought we would, and used to take entirely for granted. Imagine sitting down to a leisurely dining experience – indoors! – at a familiar restaurant, diner, or tavern. A night out, enjoying cocktails, a generous and affordable meal that includes carefree social interactions with family, friends, and total strangers. And maybe even some musical entertainment and some (sedate) dancing.
Those were the days, right? Well, there's a particular dining experience that is all about nostalgia, especially if you grew up in a rural community in the upper Midwest: supper clubs.
Similar establishments have existed for centuries, but their purpose was quite different – the earliest ones, back during the Roman Empire, catered almost exclusively to men of the upper classes, and were clubs in the customary membership sense of the term. But the modern-day supper club, which caught on during the 1930s and '40s, was far less exclusive – open to any legal adult who wanted to celebrate the end of Prohibition with food and, importantly, lots of newly allowed libations. In fact, many supper clubs got their start as speakeasies, so it was fairly easy to adapt them to this new normal since they already had kitchens and bars, and it must have been a great relief for proprietors and patrons alike that police raids and questionable bathtub hooch were things of the past.
Ironically, America's first contemporary supper club, a dining tradition now synonymous with the Northwoods, was opened in the 1920s in a land of palm trees: Beverly Hills, California. There was, however, a connection: the restaurant was founded by Lawrence Frank, a Wisconsin native probably influenced by the roadside diners his family frequented during his youth in the Badger State. This establishment was an anomaly, though – supper clubs cropped up quickly in rural communities without too many other culinary options, where a casually dressed patron (a clean polo shirt and khakis sufficed) could expect:
Relish Tray – This supper club mainstay is generally the first item to arrive at the table, usually complimentary with the meal and often on a lazy Susan – it includes an array of crudités such as a cheese spread or dip, celery and carrot sticks, olives, pickles, beets, and crackers. Depending on availability, a shrimp cocktail might also be on offer, or deviled eggs. These all went well with…
Cocktails – The standard supper club cocktails include several incorporating brandy - either a Brandy Old Fashioned (Sweet, using lemon-lime soda in place of soda water), Manhattan, or Alexander. There is also a popular "dessert" cocktail called a Grasshopper, made with green crème de menthe, heavy cream, and white crème de cacao, topped with a sprig of mint. And you don't need to leave the kids at home – the bartender will be happy to make them Shirley Temples (sweet, non-alcoholic cocktails made with ginger ale and a splash of grenadine). Fun fact: some of the early supper clubs, known as "bottle clubs," allowed patrons to bring their own libations; they even offered locked cubby holes so that the partially consumed bottle could be left at the restaurant for the patron's next meal. A great incentive for a return visit!
Soup or Salad – Since supper clubs are all about comfort foods, expect cream-based soups (mushroom, chicken, celery) or perhaps French onion soup topped with cheese. And a supper club is the perfect place to find a classic iceberg wedge salad topped with bacon bits, sliced tomatoes, and creamy bleu cheese dressing.
The Main Course – If you like big portions of beef (steak, prime rib, tenderloin), chicken, or fresh seafood, this is the place for you. In fact, many supper clubs feature an all-you-can-eat Friday night fish fry. Whatever meat option is chosen, the meal generally comes with mashed, fried, or boiled potatoes and a cooked vegetable.
Dessert – This is where the term "homemade" comes to mind – even if they aren't, supper club desserts certainly taste that way! Remember the grasshopper cocktail we mentioned above? There's a cream pie version of it, with a crushed-Oreo crust. Also, expect strawberry shortcake (made properly, with biscuits), other cream and fruit pies, or a chocolatey molten lava cake. If it tastes like it just came from your grandmother's kitchen, it's probably on the dessert menu at a supper club.
Newer incarnations of the supper club include the "underground" variety – where patrons are invited to a secret location to partake in a chef's surprise menu, and, in locations where marijuana is legal, cannabis supper clubs have also appeared (no word on whether larger portions are on offer for diners who have indulged).
These are definitely not your grandparents' knotty-pine paneled, kitschy, homey supper clubs. But they are proof that the restaurant industry certainly knows how to put a new spin on a classic!