The Steakhouse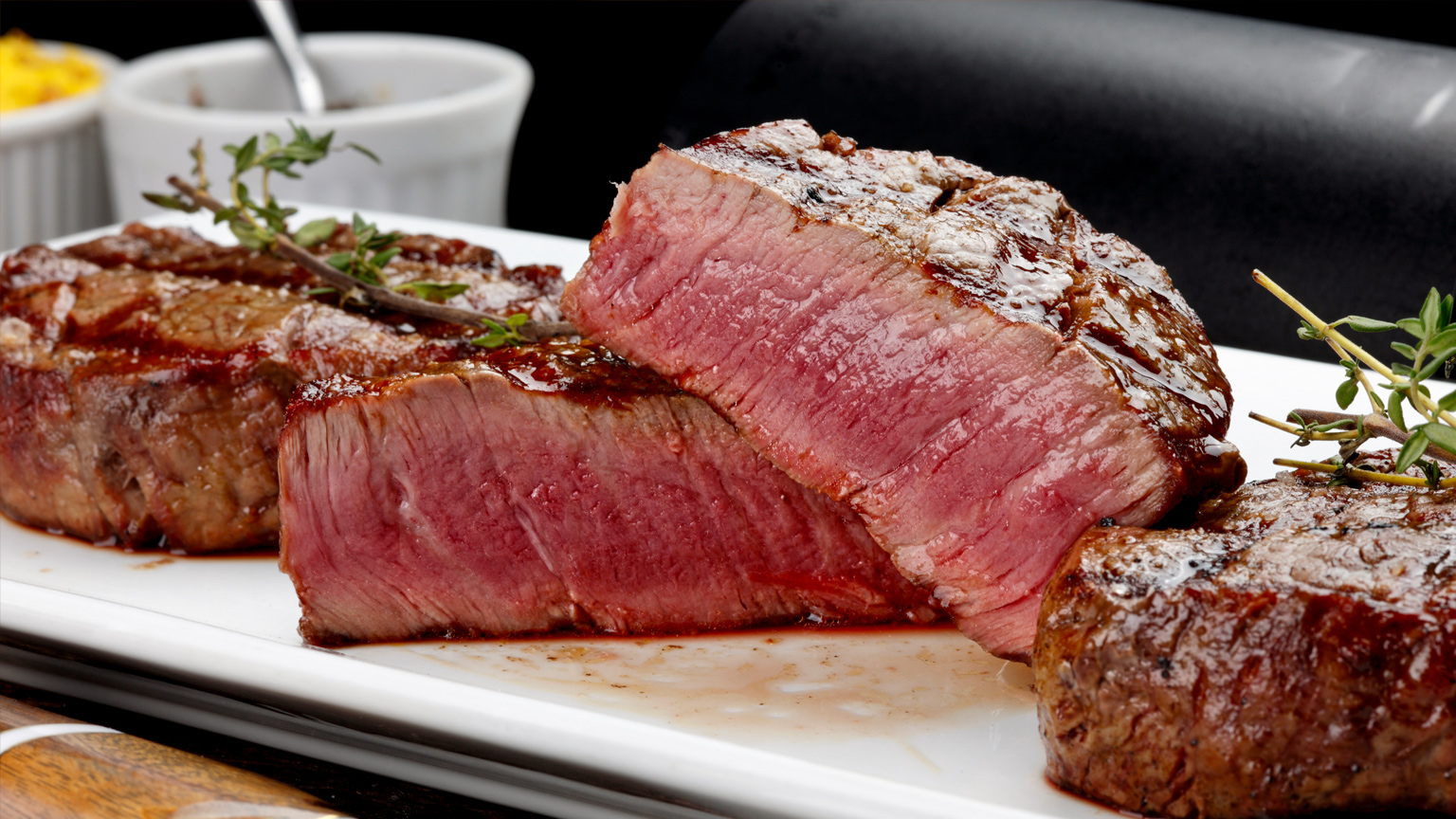 As we all know, restaurant trends come and go. But some are timeless and enduring, and this is certainly true of the steakhouse. And if there was ever a style of restaurant that was especially suited to Chicago, it's this one, perfect for a city that was once famously dubbed by Carl Sandburg "Hog Butcher for the World."
Steakhouses began not in America but in Great Britain, specifically London, in the late 17th century; back then, they were known as "chophouses," named for the individual portions of meat that were served to patrons. Chops were not just beef, but also lamb, veal, pork, mutton, and even game meats such as venison. The cuts, cooked in a variety of ways, were the main event in expansive meals that also included starchy side dishes and plenty of tankards of ale.
Given these attributes, and the traditionally dim and dusty masculine décor of the dining establishments that served them, you won't be surprised to learn that for a couple of centuries, chophouses were the exclusive province of men. Many a business deal was cemented between those long-ago captains of industry over big steaks, copious drinks, and cigars. And in the beginning, if you can believe it, silverware was optional. No wonder the men didn't want women to witness the appalling spectacle of them ripping apart steaks with their teeth. (Although the women or their servants surely found telltale signs in the laundry afterward.)
The chophouses occasionally held fundraisers called Beef Banquets where men (for these occasions, swathed in aprons) were served boneless slabs of beef on thick slices of bread to soak up the juice; the bread was stacked next to the meat platter to tally how many chops had been consumed (presumably this was the precursor of the bread plate. The bread was seldom eaten but might later be given to the dog).
Sometime in the mid-19th century, the steakhouse (as it had begun to be called) made it to New York City, and once the suffragettes got the vote, they began their gradual incursion into these bastions of gluttony. Through women's influence, the menu began to diversify, with creamed spinach, relish trays, fancy potatoes, desserts, and other more refined items making their way onto the table (thankfully along with such niceties as forks, knives, and napkins). And from there, it was a short jump to families being welcomed as well.
As far as Chicago goes, it's a safe bet that the first steakhouses began cropping up as a result of the city's burgeoning meatpacking industry, for which Chicago's location was ideal – the Union Stockyards were served by nine different railroads bringing in product from many nearby livestock producers. And for a time (after Cincinnati hit a snag because of Civil War blockades), the city was the biggest meat producer in the world, using "everything but the squeal" from the millions of animals that were slaughtered.
Chicago's oldest surviving steakhouse, Gene & Georgetti, opened in 1941 and is still going strong, followed by many others, including the classics: Morton's, Chicago Chop House, Gibson's, Lawry's, and Chicago Cut Steakhouse; some newer and more innovative entries such as Bavette's, Boeufhaus, Prime & Provisions, GT Prime, and Maple & Ash; and the South American-styled Tango Sur, Las Tablas, and Fogo de Chão.
And if you're rolling in money, an eatery in the vicinity of New York City's financial district offers a steak sandwich incorporating very high-quality beef from a rare breed of cattle in Japan. This sandwich on crustless white toast, which you will be glad to hear comes with fries, a pickle, and its own wooden box, will set you back a cool $180, plus tax and tip.
A number of area steak (and chop) houses have been reviewed on Check, Please! over the years. Try them out! We promise napkins and silverware will be offered, and dessert, too…if you have room.