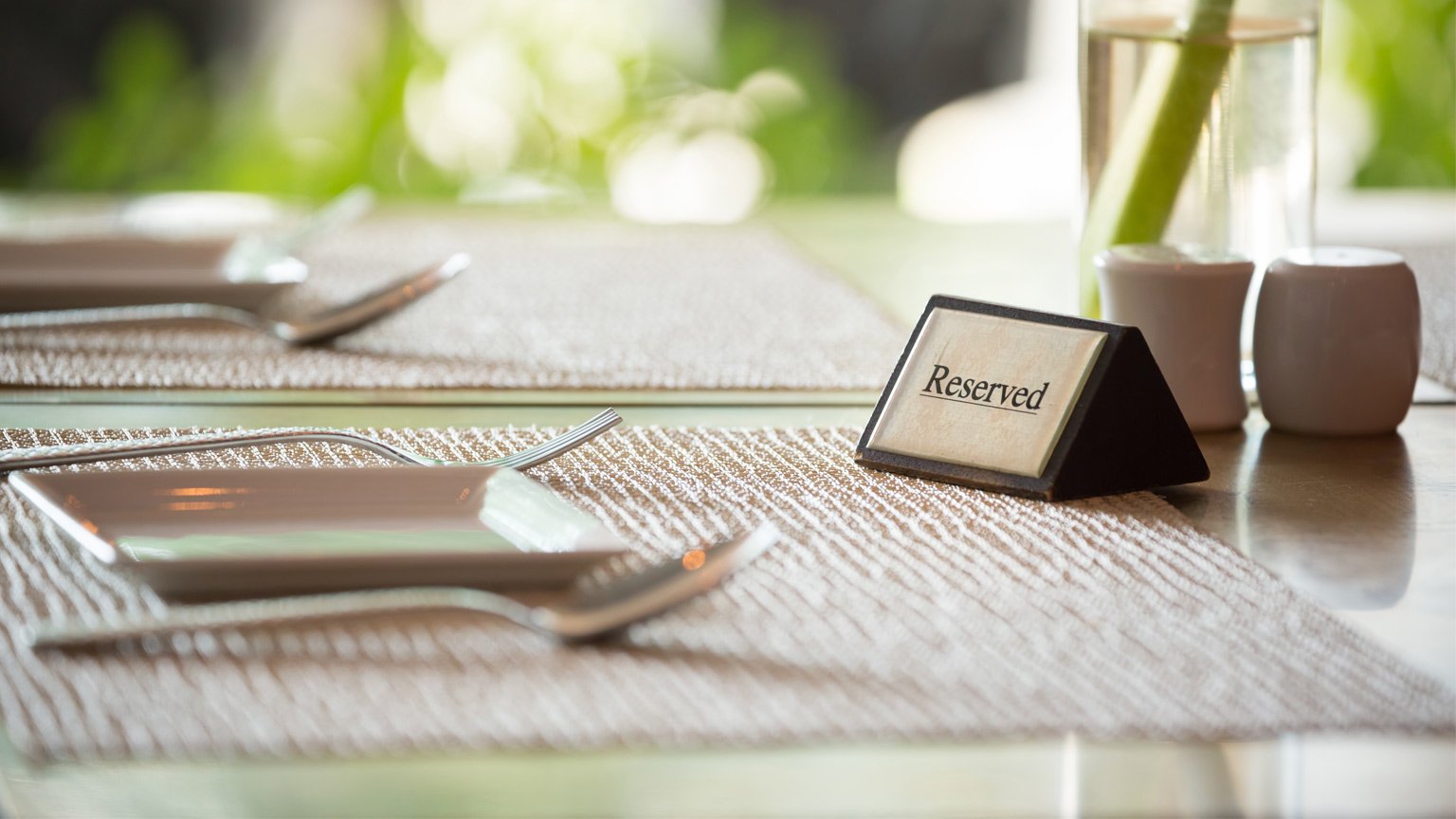 Oh, no! That dreaded moment when you realize you waited until the last minute or forgot to make a dinner reservation for a loved one's birthday, anniversary, or even – GULP – Valentine's Day. Scoring a last-minute table at one of the city's coveted hot spots may seem almost impossible at this point, but fear not – with a little creativity and flexibility you can still save the day!
BE FLEXIBLE: Especially with your requested time slots. The most requested dinner reservation times are between 7 and 8 pm, so you may not have access to those options. Consider dining before 5 pm or after 9 pm, which are less in demand and more likely to be available. Consider catching a show afterward or visiting a nearby cocktail bar as part of the evening's adventures to help fill the time.
USE TECHNOLOGY: Restaurant reservation apps allow diners to search based on what is available. Again, it's important to be flexible with your requested time slots and restaurant options. You may not get your top choices, but luckily for us, there are plenty of wonderful restaurants to enjoy in our city! Your credit card may also offer concierge services and can be helpful in making last-minute dinner reservations.
EAT AT THE BAR: A great majority of restaurants offer their full dining room menu at the bar where seating is on a first-come, first-served basis. I was in New York recently, and was able to snag seats at the bar and enjoy wonderful meals at some of the most "impossible-to-get-into" places. I did have to wait a bit, but my dining companions and I enjoyed drinks and chatted away while we waited for bar seats to open up.
TRY YOUR LUCK: The most expensive item in a restaurant is an open seat, and restaurants will try to maximize their seating as much as they can. An estimated 10-15% of reservations on any given night fail to show up or cancel at the last minute, leaving restaurants with open tables. Reservations are typically held for 15-20 minutes before the table is released to walk-ins and the waitlist, so be patient. Here's another tip if you're having trouble getting a table: offer to return the table back within a certain time period – for example, if you arrive at 6:00 pm, offer to vacate by 7:30 so they can seat the next reservation. You can enjoy dessert or an after-dinner drink in the bar area, or even set off for a different location and mix it up.
ORDER TAKEOUT: Many higher-end restaurants these days offer their full menu for carryout or delivery, allowing you to enjoy a romantic dinner at home and skip the crowds altogether. To avoid long wait times during peak delivery hours (6:00-8:00 pm), call the restaurant directly, place your order ahead of time, and consider picking it up yourself. You can order items from several different restaurants and create a fun tasting menu of your date's favorite foods.
As you can see, when it comes to that perfect meal for a special occasion, procrastination or a memory lapse aren't necessarily deal-breakers if you're willing to be flexible…and creative!