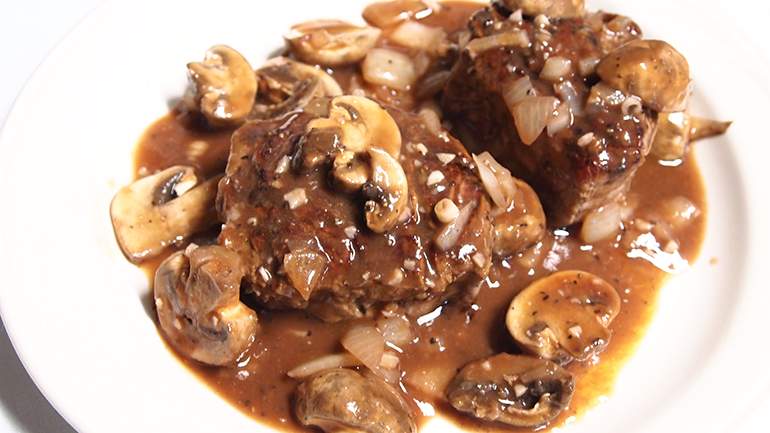 Chef: Kiriakos (Charlie) Tzouras
Ingredient List:
2 6 ounces of Filet Medallions
1 teaspoon butter
½ teaspoon fresh garlic
1 ounce of fresh onions
3 ounces of sliced mushrooms
2 ounces of beef stock
1 teaspoon of flour
1 shot of red wine
1 teaspoon of A1 Steak Sauce
Pinch of salt and black pepper
Directions:
Cook filet medallions to your liking in a sauté pan.
In a second sauté pan, add 1 teaspoon of butter and allow butter to melt. Add garlic, onions, mushrooms, salt, and pepper to the pan and sauté them. Next, add shot of red wine and A1 Steak Sauce and sauté all the ingredients together. Add beef stock and flour to make your sauce slightly creamy.
Plate your ingredients with the filet medallions first and then add your garlic, onion, & mushrooms to complete your meal.
Enjoy with a glass of red wine!