Christmas Cookies Around the World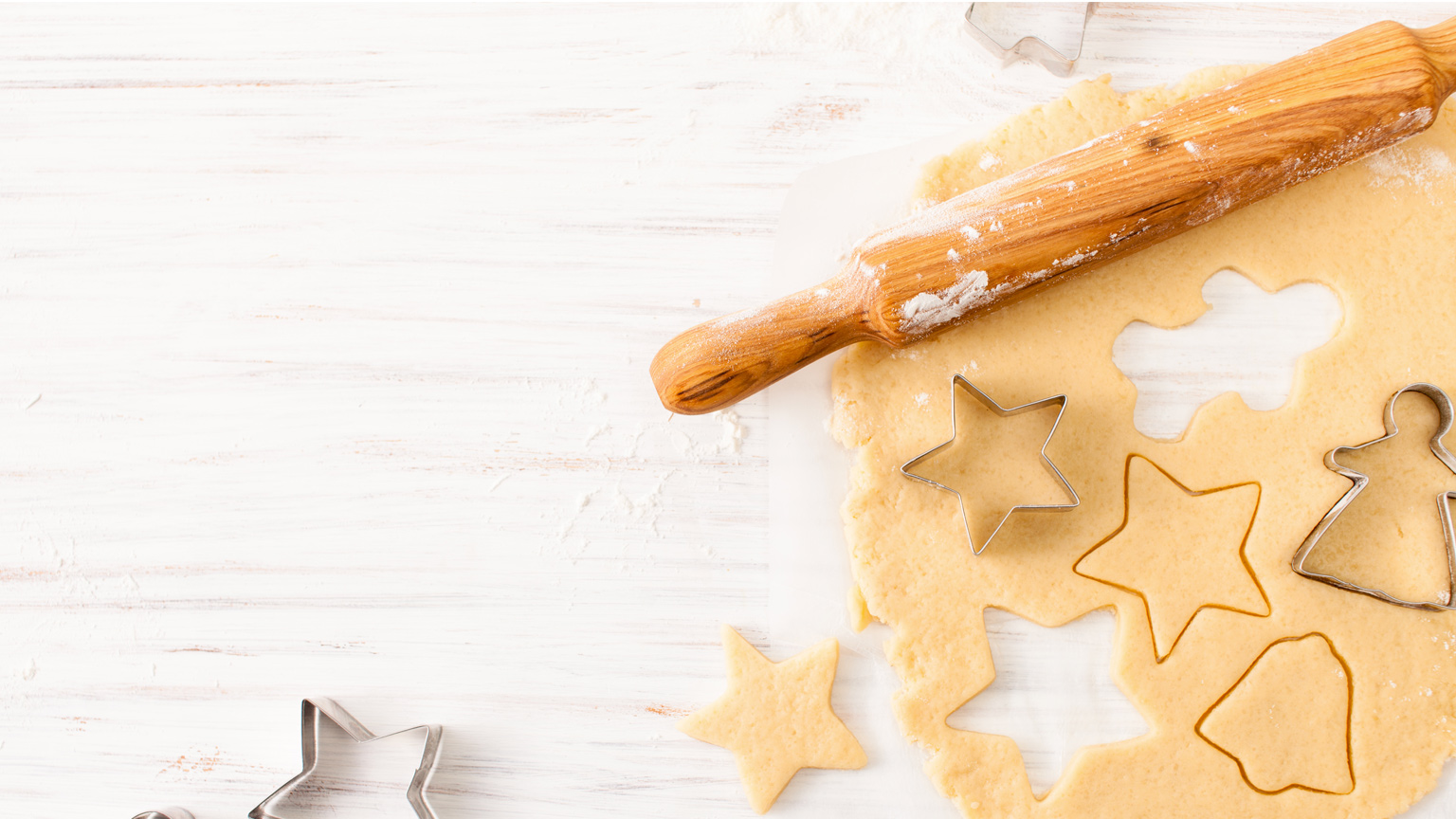 Now that Thanksgiving is very much in the rearview mirror, Christmas is looming large (in plenty of stores, holiday decorations and music have been competing for our attention since early fall), and the race is on to prepare for it. A big part of the holiday's nostalgic charm, for millions of celebrants all over the world, is the annual cookie-baking extravaganza, using recipes handed down through generations, often on faded, handwritten notecards or the spattered pages of a favorite cookbook.
During this week that includes National Cookie Day, let's take a look at a few Christmas cookies that are popular in other countries, some of which are enjoyed in America as well.
Lebkuchen (gingerbread) – These sweet-and-spicy cookies come to us from Germany, but have been around in some form since the days of ancient Egypt. The best-known kind of these, usually cut into familiar holiday shapes and elaborately iced and decorated, originate in Nürnberg, and there is a professional guild devoted to creating them. The first gingerbread men, however, are said to have been made as whimsical gifts for guests of England's Elizabeth I. Similar to these: Speculaas from Belgium, which are served from early November through St. Nicholas Day on December 6, and are made in his likeness.
Kolaczki – Everyone loves these miniature diamond-shaped, square, or round pastries folded around a dab of fruit (cherry, apricot, prune, or other) and dusted with powdered sugar. Poland has long been assumed to be the birthplace of these treats, but the Czech Republic and Croatia have also staked their claims to having invented them.
Hamantaschen – Generally reserved for the Jewish observance of Purim, these cookies might be considered the Israeli version of kolaczki, except that they are bigger and have a triangular shape. The Yiddish name translates to "Haman pockets," after Haman from the Book of Esther. These cookies usually incorporate a fruit filling, but can also be made with nuts, caramel, poppy seeds, and other ingredients.
Stuffoli – These cookies from Italy are not only edible, but also decorative. They are composed of eggs, margarine, and honey and formed into balls – you will often see them built in a standing tree shape or fashioned into a wreath. They are served both plain and decorated with nuts, fruits, and colored sprinkles.
Krumkake – No, these aren't crumb cakes, but little decorative waffle-like wafers from Norway, formed into cones and filled with chocolate or whipped cream…or just eaten plain and dunked in coffee or hot cocoa. Their patterns are made on a two-sided griddle.
Alfajore – These are especially popular in Argentina but are also found across South America, and families tend to have their own ancestral recipes. If you like a sandwich (butter) cookie filled with dulce de leche (a milky caramel), you'll love these. Like krumkakes, they are perfect with hot drinks.
Almond Cookies – If you've dined in a Chinese restaurant (or ordered takeout), it may have come with a couple of these delicious and crumbly treats, which are also a family staple for Chinese New Year. The recipe is simple: an egg white, sugar, flour, butter, and sliced almonds (plus almond extract) are the main ingredients.
Nanaimo Bars – If baking isn't your thing, our Canadian neighbors to the north have you covered! Nanaimo Bars, named for a port city on Vancouver Island in British Columbia, incorporate a base of graham cracker crumbs topped with a layer of vanilla custard (instant pudding works fine, too), chilled, and then covered with a melted chocolate mixture. Coconut and chopped walnuts can be added as well, but they're fine as is. Easy and delicious, eh?
Melomakarona – Yes, the name sounds like a scary skin condition, but these lethally sweet ovule-shaped cookies from Greece are ubiquitous at the holidays – they look a bit like eggs and are coated with honey, cinnamon, and nuts.
Koeksisters – These braided strips of dough, deep-fried in oil and coated with honey or syrup, are from South Africa, and the name means, literally, "cookie sister." They are reminiscent of donut twists (without the cinnamon).
Florentines – Catherine de Medici may have brought these to France from her native Florence in the 16th century. These thin, crispy cookies resemble Florentine lace, are made with chopped almonds, vanilla, and orange, and are usually drizzled with chocolate.
Pfeffernüsse – The name means "pepper nuts," and they are small, round cookies spiced with cloves, cardamom, anise, and cinnamon and thinly enrobed in a white sugar icing. They're popular in Denmark, Germany, and the Netherlands. They can be purchased in stores, but the homemade variety are much better.
And what are the most popular Christmas cookies here in the U.S.? Opinions will vary, of course, but you can never go wrong with classic decorated sugar cookies, which are not only delicious, but a perfect excuse for unleashing your inner artist and a great holiday tradition for kids, parents, and grandparents, who can break out those old recipe cards and make memories together.
Isn't that what Christmas is all about?