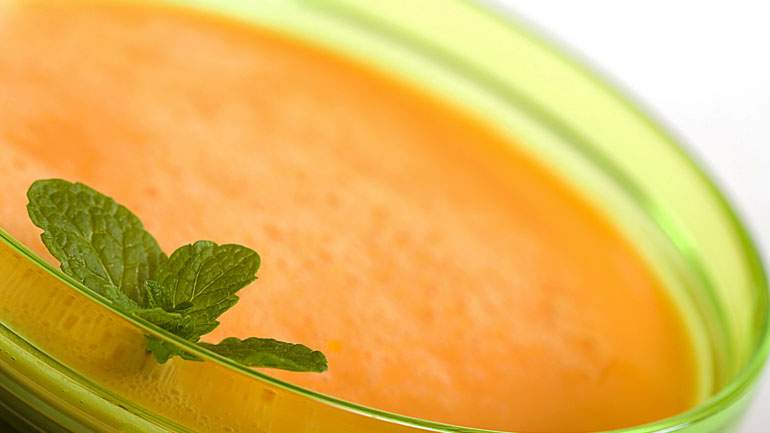 Ingredients:
1 ? lbs peeled and diced cantaloupe
1 cup plain yogurt
1 cup orange juice
¼ cup white dessert wine
6 tablespoons granulated white sugar
½ teaspoon fresh ginger
About 10 mint leaves
10 oz. diced watermelon

Directions:
Place the cantaloupe, orange juice, ginger, sugar and mint in a blender. Cover and process until smooth. Stir in yogurt and wine. Serve soup in a bowl. Garnish with watermelon. Serves 6.