Chicago Candies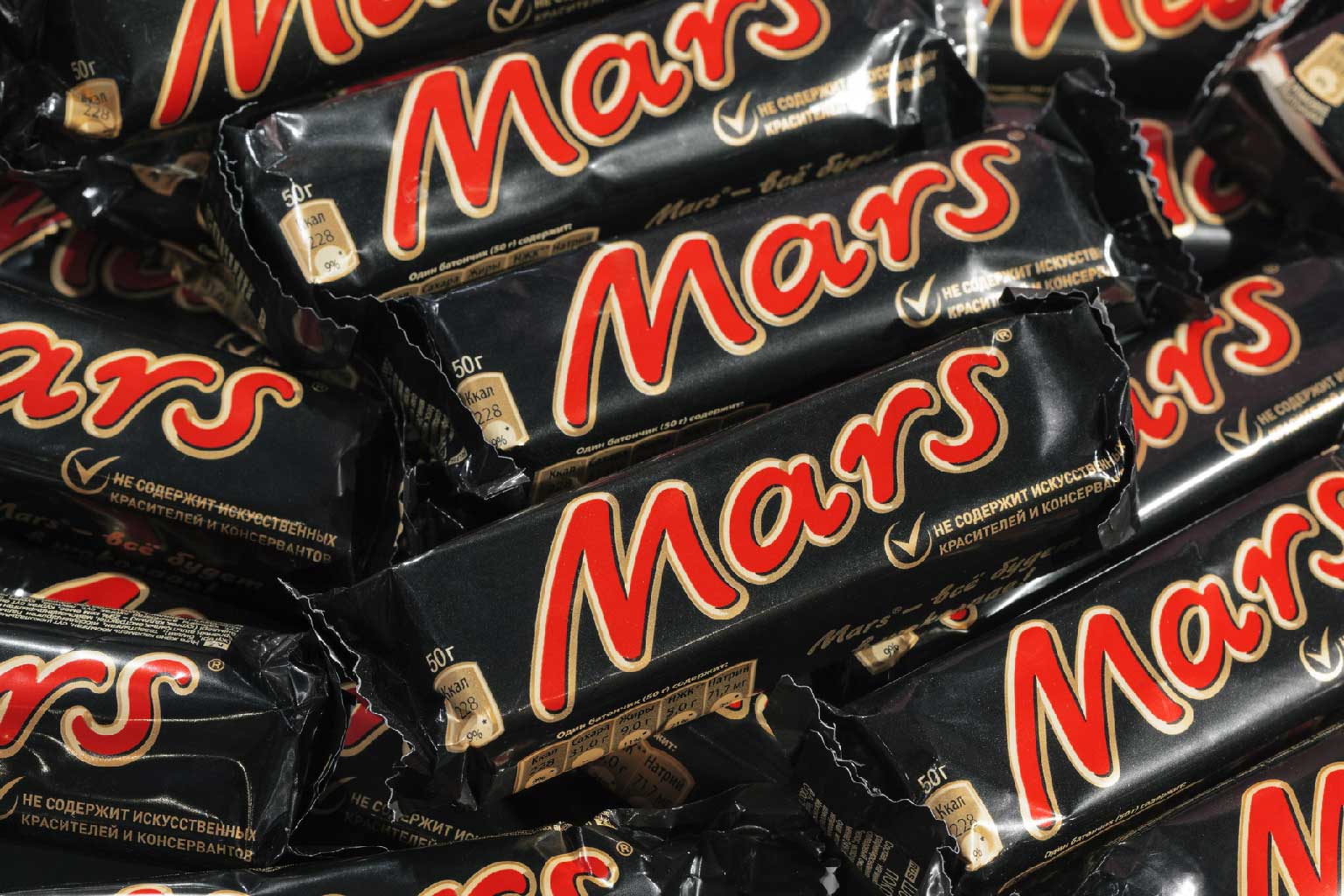 Did you know Chicago was once known as "The Candy Capital of the World?" This moniker was an apt one, as many of today's most popular candies had their beginnings here (and as you'll see, many of their manufacturers still call the city home).
Why Chicago, you might ask? The city's central location and resulting status as a railroad hub meant that candy-making ingredients were readily available — including those that were highly perishable such as cream, milk, butter, and eggs (from Wisconsin, "America's Dairyland," of course), along with sugar beets from Michigan and corn products from farms all around the Midwest.
Commercial candy-making in America started in the early 1800s, but didn't really begin to pick up steam until the Civil War ended. Once the conflict was over and transportation eased, aspiring candy manufacturers flocked to the city to set up shop. The 1871 Chicago Fire proved to be only a temporary roadblock, and by the time of the 1893 Chicago World's Fair, the area boasted more than 100 candy companies, employing upwards of 25,000 workers. The Fair, by the way, introduced a treasure trove of new confections, including Cracker Jack and Juicy Fruit gum; visitors were even welcomed by an ornate, 38-foot-tall chocolate "Statue of Germania," weighing in at an impressive 30,000 pounds. (No word on whether anyone tried to eat it.)
The local candy industry went sweetly for a while, given an unexpected boost by Prohibition. When this unpopular edict went into effect in 1920, bereft tavern owners (figuring that people unwilling to risk the hooch at speakeasies needed to get their fix somehow) converted their establishments into ice cream, candy, and soda shops. Supply needed to meet demand, so the candy companies continued to thrive…and lots still do.
Here are some of Chicago's iconic candy companies, and the sweet treats they produce:
Blommer Chocolate Company — If you spend much time in the West Loop, you are familiar with the heavenly aroma wafting from the vicinity of this chocolate maker, which bills itself as North America's "largest cocoa processor and ingredient chocolate supplier…a leader in sustainable cocoa farming…through its privately managed programs in Cote d'Ivoire, Indonesia, and Ecuador." Founded in 1939, Blommer mostly manufactures ingredients marketed to other confectioners, but they make pretty good chocolates, too.
Ferrara (formerly Ferrara Pan) — You can see their iconic sign from the Eisenhower Expressway, and local residents know the day of the week by whether they get a whiff of Lemonheads, Atomic Fireballs, Red Hots, Boston Baked Beans, or Now and Later candies. In 2012, Ferrara Pan, the number-one manufacturer of non-chocolate candy in the United States, merged with Brach's (established in 1904) and dropped the "Pan" from their name. Their brands expanded to include such movie concession mainstays as Baby Ruth, Butterfinger, Goober, Raisinet, SweeTart, Oh Henry!, Chunky, Sno-Caps, Laffy Taffy, Wonka, and many others. In late 2017, Ferrara was acquired by Ferrero Candy Company (confusing, we know!), maker of Nutella.
Mars — Founded in the 1920s and having merged with Wrigley in 2017 to become Mars Wrigley Confectionary, Mars claims to be "the world's leading manufacturer of chocolate, chewing gum, mints, and fruity confections." Its brands include M&Ms, Snickers, Twix, Skittles, and Orbit gum, and their products are distributed to more than 180 countries worldwide.
Tootsie Roll Industries — This candymaker, located on Chicago's southwest side, originated not here but in New York City. An Austrian-Jewish immigrant, Leo Hirshfield, invented the Tootsie Roll in his small shop in 1907, naming it for his daughter Clara, whom everyone called "Tootsie." The fat-free confection was a great success and his company grew accordingly, but he was later forced out by new management and sadly, committed suicide. Today, Tootsie Roll is one of the world's largest candy producers. According to the website, the original recipe, still in use, "required the incorporation of the previous day's Tootsie Rolls into each newly cooked confection…as such, there's (theoretically) a bit of Leo's very first Tootsie Roll in every one of the sixty four million Tootsie Rolls [produced] each day." Other brands include Andes, Sugar Daddy, Charleston Chew, Dubble Bubble, and Junior Mints, among others.
Fannie May — This iconic chocolatier, still going strong, opened its first shop at 11 North LaSalle in 1920. By the mid-1930s, the chain had spread throughout the Midwest. During World War II, due to rationing, Fannie May had great difficulty obtaining ingredients for its chocolates, but they refused to alter their recipes, so they often ran out of product. Shortly after the war, the company introduced its popular Pixies; the Trinidad followed in 1970, and the Eggnog Cream followed in 1989. Their chocolates are still handmade, and come in sugar-free, gluten-free, and Kosher incarnations as well. Fannie May, you should know, is the official chocolate of the Chicago Cubs.
Margie's Candies — By far the smallest of Chicago's candymaking concerns (but perhaps the most beloved), this charming homemade candy and ice cream emporium has been operating since 1921 at Western and Armitage, named after the founder's daughter-in-law Margie. Everyone who's anyone has stopped off there, from visiting movie stars to famous athletes to gangsters to visiting rock stars, including the Beatles and the Rolling Stones. In 2005, its offshoot, Margie's on Montrose, opened in the North Center neighborhood.
So, next time you're sitting in a darkened movie theatre munching on candy, know that in all likelihood, you're eating local. As Martha Stewart so often says, "It's a good thing."