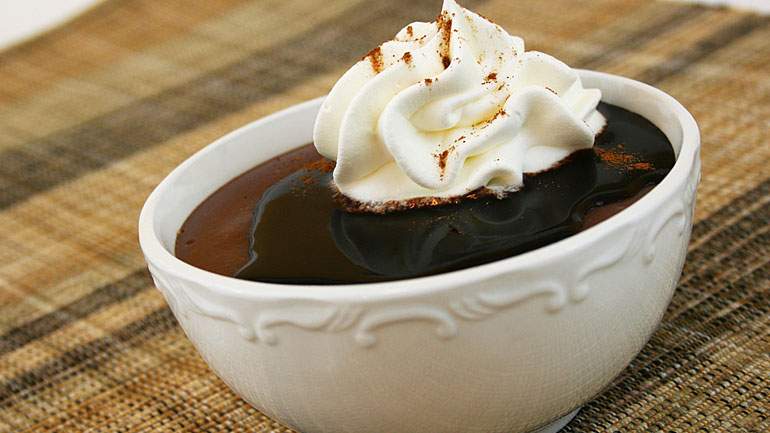 Ingredients:
3 ¼ oz. Bittersweet Chocolate
1 ¼ cup Scalded Milk
3/4 cup Cream
½ cup Sugar
6 egg yolks
1 egg

Directions:
Preheat oven to 350 degrees. Melt chocolate. Scald milk and cream. Add sugar to milk. Add chocolate. Heat for a few minutes while stirring. Combine yolks and egg. Add hot milk to eggs slowly, strain. Fill individual buttered ramekins or souffle bowl with pudding. Cover with foil, bake in a warm water bath until set, about 45 minutes.

Note: John Hogan likes to serve this dish with fresh whipped cream.