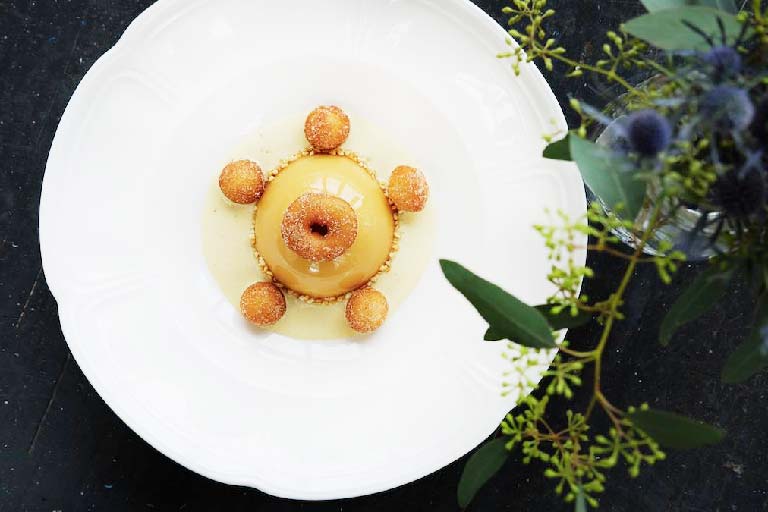 Hello! This week we visit Cindy's Rooftop at the Chicago Athletic Association in the Loop, Sunset Pho in West Rogers Park, and Kabobi on Kedzie. Cindy's looms high over the city with spectacular views of Millennium Park. It's a favorite perch for me in the warmer months and a go-to when guests are in town. This week, I chatted with Andrew Macker, Director of Operations and General Manager, and Nandini Khaund, Spirit Guide (a hip name for the bar director!). Here's what they had to say:
Cat: I love the large format dishes at Cindy's. Walk us through what one can expect from the Cindy's menu.
Andrew Macker: Cindy's is rooted in the Midwest, but the menu is reflective of global inspirations and driven by seasonally-inspired ingredients with a distinctively spirit-driven beverage program. Executive Chef Christian Ragano works in tandem with Chef de Cuisine Keith Potter and Executive Pastry Chef Jove Hubbard to create a menu of shareable plates. The large-format platters feature produce and ingredients from Chicago's Green City Market and Cindy's own rooftop garden.
Cat: Summer is around the corner and I don't know of a better place to sit and have some drinks than at the Terrace at Cindy's. What's in store for the new season's cocktail menu?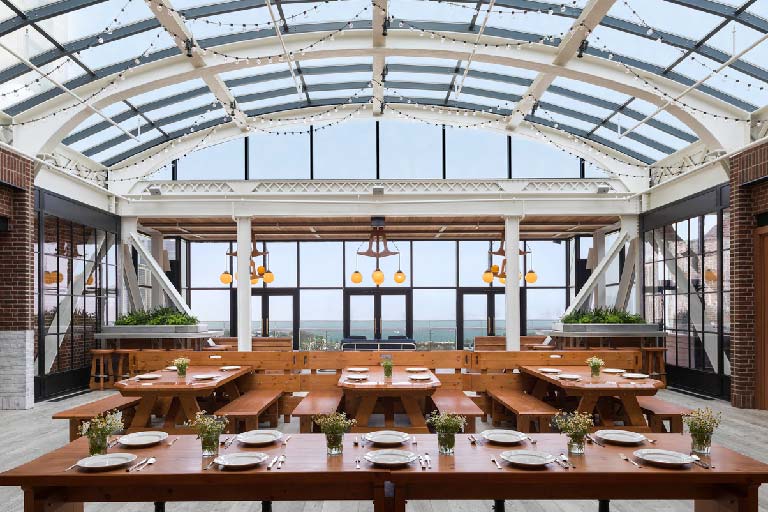 Nandini Khaund: We continuously look for ways to increase the restaurant's sustainability and showcase local spirits. We like to use byproducts from the chefs and botanicals from our rooftop garden. Imbibers can expect a few new cocktails this year as well as an expanded rosé program. And friesling (frozen Riesling) – an exciting new addition to the terrace!
Cat: Can you share a simple cocktail recipe for us to make at home while we watch Check, Please!?
Nandini Khaund: A favorite of mine is Mezcal, neat. Or you can whip up an old fashioned to sip while watching the show!
Old Fashioned
Ingredients
2 oz. Mezcal
.25 oz. Demerara syrup or .5 oz. agave nectar
2 dashes of grapefruit bitters
1 dash of angostura bitters
Method
Stir and strain into a rocks glass over ice. Garnish with a grapefruit peel.
And that's a wrap! Stay tuned next week for our "Counter Culture" special and some more inside dish right here on my blog!
Cheers,
Catherine
For an additional serving of inside dish, follow Catherine on Instagram @catdeorio and Twitter @CatCalls.