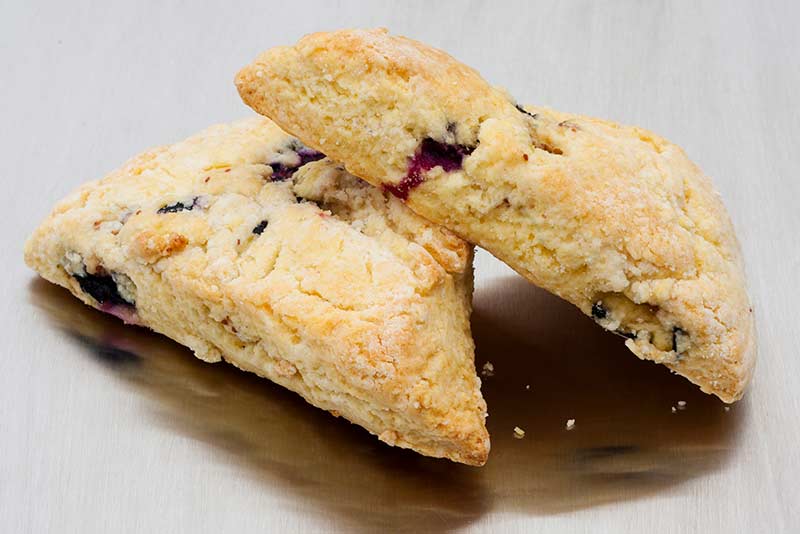 "British food is a celebration of comfort eating. Our traditional savory recipes are all about warmth and sustenance, our puddings a roll call of sweet jollity, our cakes are deep and cozy. We appear to be a nation in need of a big, warm hug."
— Nigel Slater, British food writer
Bubble and Squeak. Bangers and Mash. Spotted Dick. Cullen Skink. Toad in the Hole. Are these…
a) Titles of children's books?
b) Playground games?
c) Indie bands?
None of the above! They are all traditional British dishes. This week, as Check, Please! returns with new episodes, we pay tribute to the country that inspired one of tonight's featured restaurants, The English Room in Lake Forest (not to mention Sunday's premiere of season two of Victoria), with a brief exploration of some whimsically named British foods. Some of them might sound less than appetizing, but as Mr. Slater points out, in the aggregate they are warm, comforting, and filling — and at this time of year in Chicago, there's a lot to be said for that! So channel your inner Anglophile with this glossary of terms:
Bubble and Squeak — The British are known for making good use of leftovers. This dish is a case in point: incorporating mashed potatoes and any vegetable (cabbage, onions, carrots, Brussels sprouts, or anything that didn't make it into last night's stew, along with bits of ham, bacon, beef, etc.), formed into patties and fried. Its name, "bubble and squeak," comes from the sound the cabbage supposedly makes while cooking.
Shepherd's Pie — Leftovers are a main component of this dish as well — load any vegetables and ground beef, lamb, or veal (leftover or fresh) that you have available into a pan, top with a mashed potato crust, and bake as you would a pie. A tasty "stick-to-your-ribs" winter meal that has been around since 1877.
Bangers and Mash — Link sausages — "bangers"—are served with mashed potatoes. (In general, meat and potatoes are known, casually, as "lump and spud.")
Fish and Chips — "Chips" in British parlance, are French fries. (Chips as Americans know them are called "crisps" across the pond.) Take a filet of any thick whitefish (cod, haddock, pollack, etc.), dunk it in a flour, cornstarch, and beer batter and fry it. Serve with tartar or lemon sauce. For the true English pub experience, wrap your fish and chips in a newspaper that gets delightfully greasy and eat it from that. A popular side dish for this is mushy peas, which is exactly what it sounds like.
Cullen Skink — No, this isn't the name of a guy you turned down for a date in high school — this is a thick, savory soup which incorporates smoked haddock, potatoes, and onions. The dish originated in Moray, Scotland.
Scotch Eggs — These are a mainstay of British picnics, created in 1809 by the Martha Stewart of her day, Mrs. Rundell, who came up with the ingenious idea of wrapping hard boiled eggs in sausage meat, coating the whole thing in breadcrumbs, and either frying or baking the whole thing. A hand-held snack perfect for the park or the beach.


Scotch eggs

Toad in the Hole -- Also known as Sausage Toad, this British staple is composed of sausages encased in Yorkshire pudding batter, covered in onion gravy, baked, and served with vegetables. Presumably, the sausages are the "toads." This dish, possibly because of its name, is especially popular with children.
Yorkshire Pudding(s) — In America, "pudding" tends to mean a smooth, custard-like dessert. In the U.K., though, it covers a much wider territory; with some exceptions, it can mean anything steamed or boiled in a pan, cloth, or intestine, and can be sweet or savory. British puddings include black pudding, steak and kidney pudding, pease pudding, white pudding, and many others. But it's not always boiled. In this case, Yorkshire pudding is a kind of popover made from an egg batter, unsweetened, and cooked in the oven alongside roast beef. (Or baked with the sausages mentioned above.)
Spotted Dick — Here's a pudding that is actually a dessert, first introduced in 1849. It can often be found in a can in the international aisle at your local supermarket, and is composed of suet, brown sugar, raisins, and currants, rolled into a round cake, steamed or boiled, and served with vanilla custard. There's no consensus on where the "Dick" comes from in the name, but the dried fruits are definitely the "spots." If this isn't to your taste, you can go with Bread and Butter Pudding, which has been around much longer (1728, when it was called "whitepot") made from a mixture of stale buttered bread, egg custard, and raisins.
Scones and Crumpets — Anyone who has partaken in a traditional British afternoon tea knows that scones are small, biscuit-like cakes that are slathered in fruit jam and clotted (Devonshire) cream. Crumpets are entirely different — a flat, spongy, porous cake that is cooked on a griddle, toasted, and served hot with butter.
Marmite — Great Britain's quintessential condiment, this popular spread made from yeast extract is high in sodium but also in B vitamins, and is most often combined with butter and slathered on toast. A few years back, there was a great public uproar when Marmite's manufacturers changed its consistency slightly so that it could be marketed in a plastic squeeze bottle as opposed to its traditional 1902 glass jar. Squeezed or spread, it is an acquired taste. (Not big on yeast? Try its beef-based equivalent Bovril, which is also reputedly the main ingredient in a tasty hot drink.)
Speaking of drinks…if you want a truly authentic "across the pond" experience, the best accompaniment to all of this is a strong, heavy, black builder's tea — beloved of working class households and construction workers — add some sugar and a dash of milk. But really, any variety of tea will do nicely.
After this culinary "big, warm hug" (per Mr. Slater above), hopefully you'll be in the right mood to, as the posters famously instruct us, "Keep Calm and Carry On."