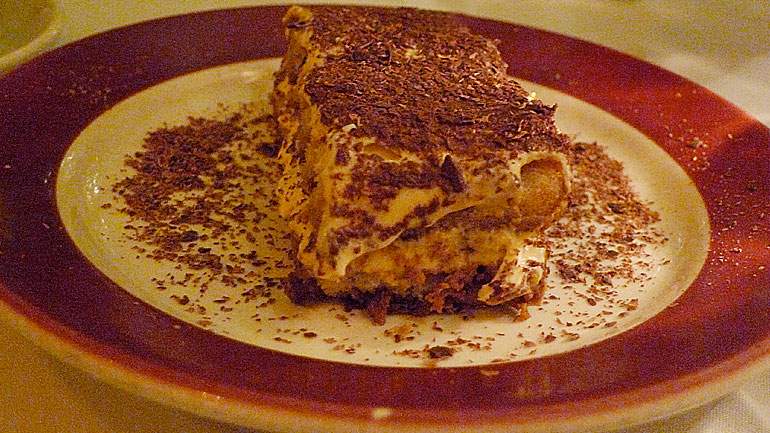 Ingredients:
40 Ladyfingers
8 Eggs, Separated
3 Tbs. Granulated Sugar
1 Marscarpone Cheese (500 Grams)
2 Cups Espresso, Brewed ½ Cup Cocoa Powder

Directions:
In a large mixing bowl, mix marscarpone cheese and egg yolks.

With an electric mixer, whip egg whites until soft peaks form.

Add sugar to egg whites and mix to stiff peaks.

Fold egg white mixture into egg yolk mixture 1/3 at a time, being careful not to deflate.

Line the bottom of a 9 x 11 x 2 pan with ladyfingers lightly soaked with espresso. Put ½ of mixture on top of ladyfingers. Sprinkle with a ¼ cup of cocoa powder.

Repeat layers, placing espresso soaked ladyfingers in opposite direction of the bottom layer.

Top with remaining mixture and sprinkle with remaining cocoa powder.

Cover with plastic wrap, and refrigerate overnight.