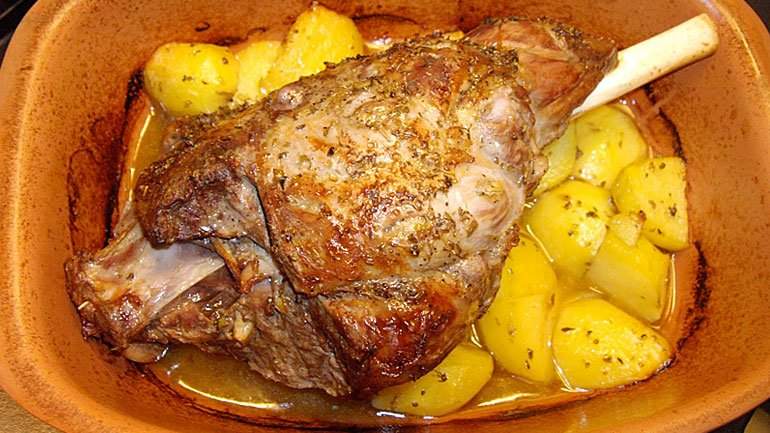 Ingredients:
4 lbs Lamb (we recommend lamb shanks about 1lb each)
2 lbs sliced potatoes
1 cup chopped tomato
3 oz. chopped garlic
1 teaspoon salt
1 teaspoon pepper
1 cup lemon juice (fresh)
1 cup olive oil
1 teaspoon oregano

Directions:
Simply mix the above ingredients in a deep baking pan, fully coating the lamb in the marinade. Preheat oven to 275-325° F (depending on the actual heat that a home oven produces). Bake the lamb for 2 hours, turning the pieces over after the first hour. Serve the lamb with the potatoes and use a bit of the remaining juices to pour over the dish.