View all Recipes
Spicy Crab Cakes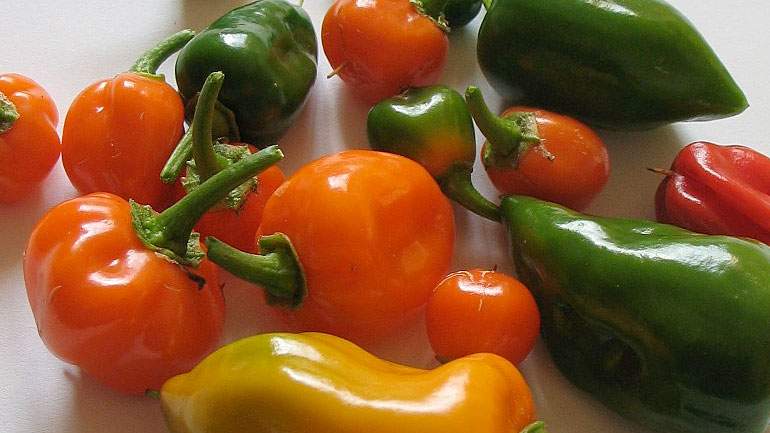 Ingredients for Crab Cakes:
1 tbsp finely chopped celery
1 tbsp finely chopped Serrano chiles
3 tbsp finely chopped scallions
1/3 cup chopped cilantro
¼ tsp salt
1 pkg Phillips jumbo crab meat
½ cup small diced tomatillos
1 large egg, beaten
2 cups of Panko (Japanese bread crumbs)
3/4 cups olive oil

Ingredients for Sauce:
½ medium avocado, peeled and seeded
2 medium size tomatillos, husks removed
½ cup chopped cilantro
1 cup cold water
½ teaspoon salt
1 medium habanero chili, finely chopped (seeds and veins removed)
1 carrot. peeled
3 tbsp cider vinegar
1 pinch of salt
3 large red beets, peeled
1 pinch of corn starch
1 small yellow onion, thinly sliced
1 cup all-purpose flour

Directions for Crab Cakes:
Combine the celery, Serrano chilies, scallions, cilantro and salt in a medium sized bowl. Put the crab meat, tomatillos, egg, and one cup of panko in a large bowl. Add celery mixture and mix gently without crushing the ingredients. Divide the mixture into six equal portions (about 3 3/4 oz each, using a ring mold 2 ½ inches wide or shaping with you hands). Cover the crab cakes with the rest of the panko. Heat the oil in a nonstick skillet, and saute the crab cakes for about one minute each side, and then set aside. Right before serving, heat them in the oven at 375° for about seven minutes.

Directions for Sauce:
Blend the avocado, tomatillos, cilantro, water and salt in a blender or food processor until you get a smooth puree. Add the habanero chili a little at a time until you get the spiciness desired. Set aside. Use a vegetable peeler to peel the carrot into thin slices, then toss in cider, vinegar, and salt, and set aside. Put two of the beets in a juicer or blender and pulse to make beet juice. Thicken the juice to sauce consistency with corn starch and put in a squeeze bottle. Spoon the sauce in the center of the plate, and set a crab cake on top. Use the beet juice to make some drops around the cake to decorate the plate.