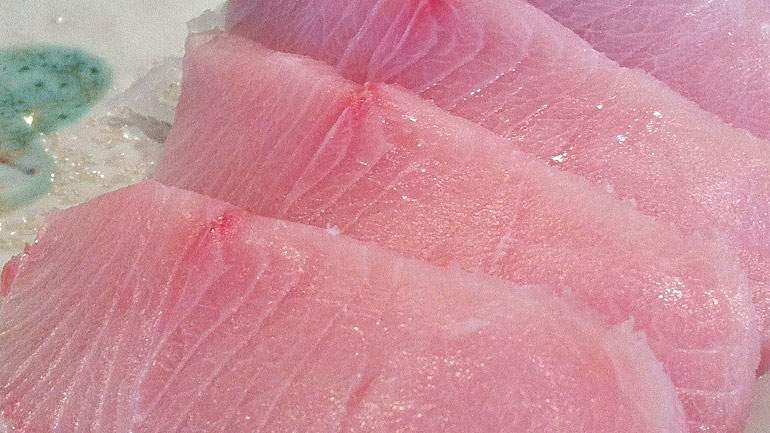 Ingredients:
8 slices fresh yellowtail, sashimi style
2 tablespoons sliced red onion
½ teaspoon thinly sliced ginger
2 tablespoons celery
3/4 cup rice vinegar
¼ cup sesame oil
1 teaspoon grated ginger
1 teaspoon grated garlic

Directions:

For the marinade:
In a non-reactive bowl, combine vinegar, sesame oil, ginger and garlic. Slowly drizzle in oil while briskly whisking.

For the fish:
Cut the 8 slices of sashimi in half. In a separate non-reactive bowl, prepare the fish and vegetables by tossing the salmon with the onion, ginger and garlic.

When complete, add the marinade to the fish and vegetables and toss. Mount onto the plate. Enjoy.